The darling of Australian tournament golf, the Vic Open, returns this week after two years on the bench courtesy of Covid.
Men and women will once again play side-by-side this week at 13th Beach, with equal prizemoney on offer, three Open Championship spots on offer to the men and multiple major champions in the fields.
There is no co-sanctioning this week as there usually is for the concurrent events, but that doesn't mean there is a lack of excitement or anticipation ahead of what is arguably the most enjoyable week in Australian golf each and every year.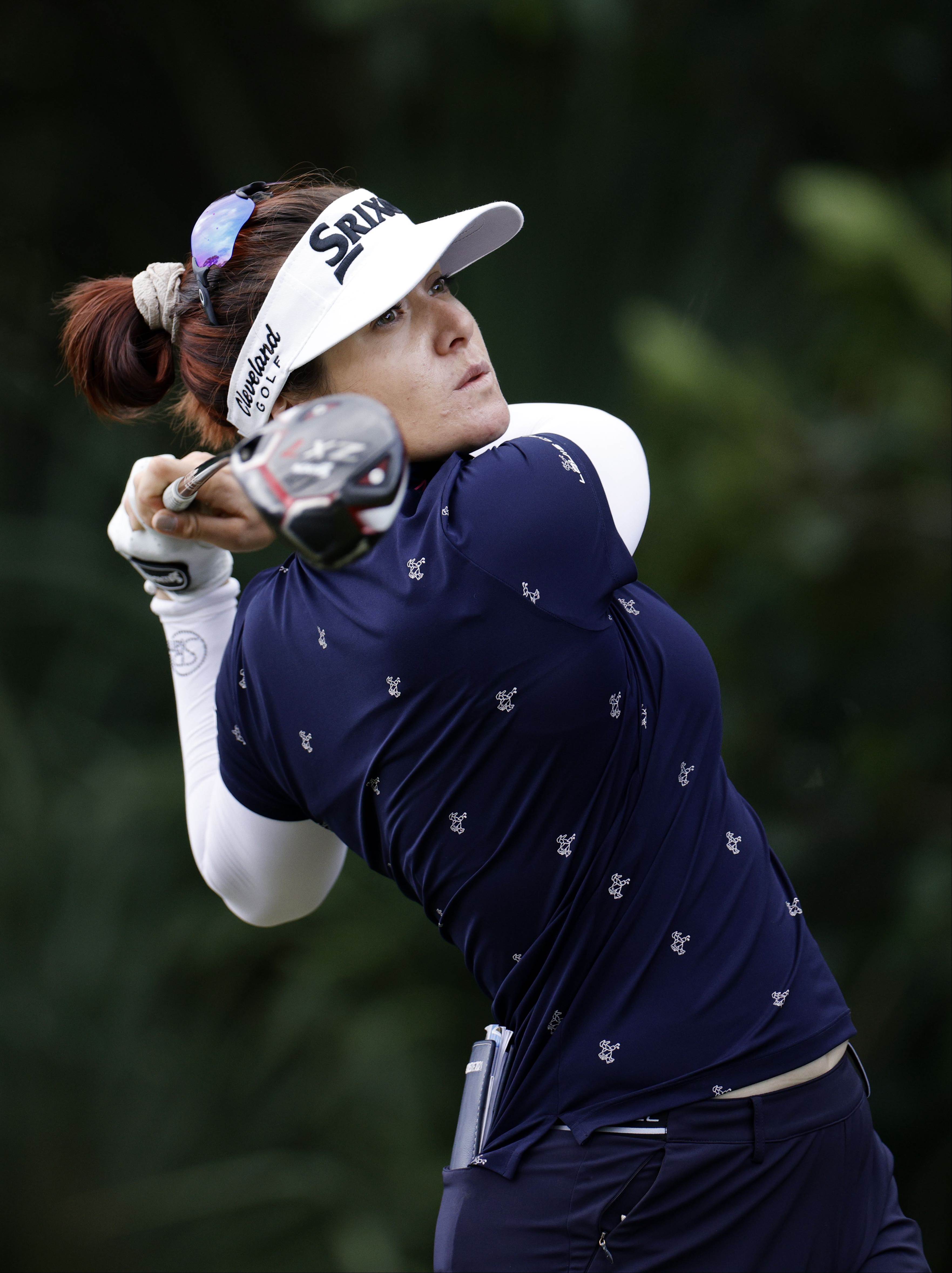 DEFENDING CHAMPION: Neither of the 2020 champions will be in the field this week, with the pandemic meaning the co-sanctioning of the Vic Open with the DP World Tour and LPGA is not in place in 2022.
RIGHT: Hannah Green is one of favourites to take out the Vic Open at 13th Beach. PHOTO: Douglas P. DeFelice/Getty Images.
Min Woo Lee won the men's event two years ago when reaching 19-under-par to defeat Kiwi Ryan Fox by two shots, the victory Lee's first as a pro and earning him improved status in Europe that he has now parlayed into a top-50 world ranking and Masters start.
Korean Hee Young Park claimed the women's title in 2020, defeated two her compatriots in a play-off, after Park, Hye Jin Choi and So Yeon Ryu all reached eight-under over the 72-holes of regulation.
COURSES: Located on the picturesque Bellarine Peninsula, Thirteenth Beach Golf Links welcomes the Vic Open again this week. The 36-hole venue part of an embarrassment of golfing riches in the area located to the southwest of Melbourne.
All players will tee it up on the Beach and Creek courses on Thursday and Friday, before the Beach Course hosts the weekend rounds.
Ranked 53rd in Australia's Top-100 Courses for 2022, the Creek Course was the second of the layouts at 13th Beach, and was the result of a collaboration between Tony Cashmore and Nick Faldo.
Considered the better of the tow loops at 13th Beach, the Beach Course was designed by Cashmore alone and opened three years earlier than its neighbour. The bunkering of the often windswept course, ranked 26th this year by this publication, currently undergoing changes under the supervision of Darius Oliver.
RELATED: So-called expert golf tips for this week
PRIZEMONEY: $410,000 for both the men's and women's events.
The 18th hole of the Beach Course at Thirteenth Beach. PHOTO: Jack Thomas/Getty Images.
PLAYERS TO WATCH: There is a host of players within the 144 men and 72 women teeing it up this week on the Bellarine that are worth keeping an eye on, with a small cut of only 35 players from each field making the weekend rounds.
The two major winners, Hannah Green and Geoff Ogilvy, are certainly worth paying attention to over the course of the week.
Green hasn't teed it up in a tournament for 12 weeks, and while rust might be a factor she has been playing plenty of golf at home in Perth and working hard with her coach Ritchie Smith ahead of starting her LPGA season in the coming weeks in Asia.
Ogilvy has been playing more golf of late than he has for some time, and showed some good form at the skins match he was a part of at Lonsdale Links on Monday and could well find himself in the mix at 13th Beach.
The putter has been the issue for the 2006 U.S. Open winner of late, but there were positive signs at Rosebud last week when he hosted The Players Series event.
Green's great friend, Su Oh has returned from a positive start to her LPGA Tour season in Florida that came after her first win in seven years at the inaugural WPGA Championship at Royal Queensland.
A head-to-head battle between Oh and Green is a tantalising prospect, and both have strong history at this event.
Of the younger brigade in the men's event, PGA Champion Jed Morgan could almost guarantee his place at the top of the Order of Merit at season's end with a good week here.
Morgan travelled to the desert for the Saudi International last week, and while he is surely feeling the effects of what has been an amazing start to the week, the Queenslander has the sort of game that suits 13th Beach, and he clearly enjoys playing alongside the women.
Geoff Ogilvy is one of the marquee players in the men's field this week. PHOTO: Jack Thomas/Getty Images.
Steph Kyriacou is another of the LPGA Tour players teeing it up this week, and having played superbly in Europe since her win as an amateur in 2020 is a genuine chance every time she tees it up at home.
Kyriacou is used to seaside golf, having grown up at St. Michael's in Sydney and the wind won't faze her if it gets up.
Arguably the form player in Aussie golf at the moment, Anthony Quayle has recorded a win and runner-up finish in the last couple of weeks and after a disappointing finish at Rosebud for his close friend Todd Sinnott to win, he will be determined to take his chance if he gets it this week.
The Queenslander finished 15th here in 2020, and with bigger and better things on his mind after his recent play, he will be keen to continue his roll of good form this week.
72-HOLE RECORD: 269, (-19, Min Woo Lee, 2020) and 276, (Mel Reid, 2017).
TV TIMES*
Round 1: Thursday (Fox Sports 503 1.30pm –5.30pm)
Round 2: Friday (Fox Sports 503 1.30pm –5.30pm)
Round 3: Saturday (Fox Sports 503 3pm – 7pm)
Round 4: Sunday (Fox Sports 503 1.30pm –5.30pm)
*AEDT, check local guides
© Golf Australia. All rights reserved.