To improve the play of moderate swing speed players, COBRA Golf have produced the all-new AIR-X range, replacing the F-MAX line, with lightweight performance and forgiveness at its core.
Available around Australia now, the AIR-X range saves weight on its predecessor with new head designs, lighter shafts and grips. In addition to the swing speed and distance boosting weight savings, the company's engineers created high moment of inertia (MOI) levels and optimal centre of gravity (CG) placements to appeal to average golfers.
Headlining the new range, the AIR-X driver weights just 277 grams in total – eight grams lighter than the F-MAX.
A lighter and thinner carbon crown offers the most significant weight saving in the new model, which features heel biased internal weighting to help straighten the ball flight of golfers who fight a slice and is available in both an offset and straight neck model.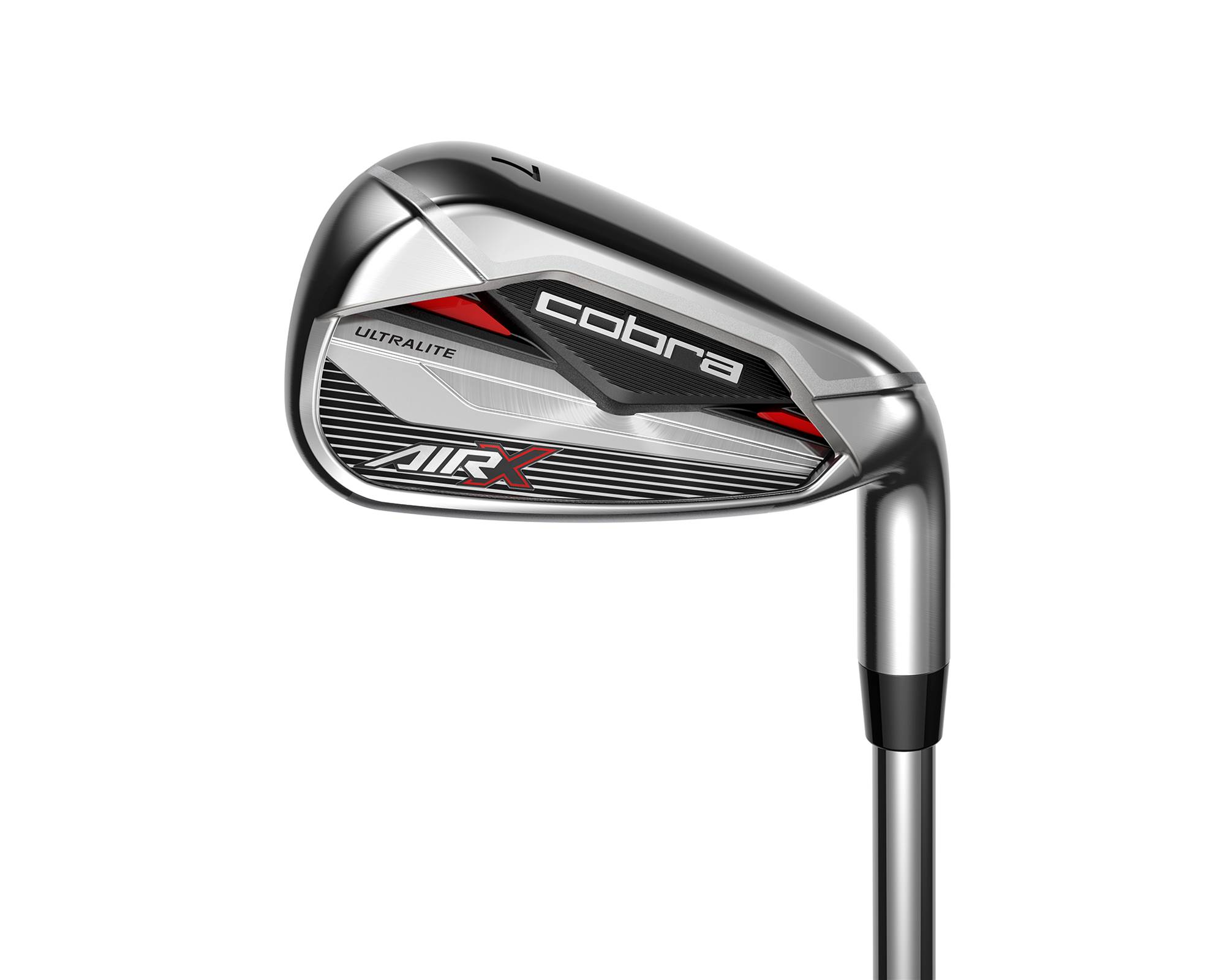 Similarly built with draw bias and the new carbon material in the crown, the AIR-X fairway woods feature a low profile design to increase launch angles and be more playable from the fairway.
"Not a single aspect of club design was overlooked when we were trying to maximize the weight savings in this line," Vice President of R&D for COBRA Golf Tom Olsavsky said. "We even use an unpainted shaft with clearcoat and a decal design to save two extra grams of weight over a typical painted shaft. That is a perfect illustration of the level of detail than went into making these clubs as lightweight as possible."
Also utilising an offset hosel to make squaring the face easier, the AIR-X hybrids are draw biased, extremely lightweight and offered in a range of lofts up to a 7H carrying 31° of loft.
Rounding out the range, the super game improvement AIR-X irons are designed for maximum forgiveness and higher launch.
Unlike some other iron models in the category, COBRA's new irons have increased lofts to launch higher and carry further for moderate swing speed players, while the low profile head construction and deep undercut cavity also assist in producing higher ball flights.
Weight is placed low and toward the edges of the AIR-X irons to increase stability, with more weight placed in the heel to create a draw bias that is consistent with the rest of the range.
To provide loft specific performance, the offset amount is varied throughout the set. Long irons feature increased offset for straighter shots before progressively decreasing in the short irons for heightened control.
"For golfers who love the game but just don't swing it with the same speed they used to, the AIR-XTM irons are a great choice," Olsavsky said. "We are confident that the combination of easy launch, low spin, and increased clubhead speed that these irons provide, will make the game much more enjoyable."
The new AIR-X line is available as individual clubs or in a complete set option, and are offered in men's and women's models.
RRP: $549 (driver); $349 (fairways); $299 (hybrids); $189 per iron (graphite); $169 per iron (steel).
For more information, visit www.cobragolf.com.au
© Golf Australia. All rights reserved.