The 120th US Amateur will be played from August 10-16 at Bandon Dunes Golf Resort in Oregon, where Jack Trent, Lukas Michel and Lachlan Barker will fly the flag for Australia.
DEFENDING CHAMPION: American Andy Ogletree defeated his compatriot John Augenstein 2&1 at Pinehurst Resort & Country Club (No.2 and No.4) last year.
COURSE: Bandon Dunes Golf Resort was established in 1999 and features five 18-hole courses and a 13-hole par-3 course. The US Amateur will be played across the Bandon Dunes and Bandon Trails layouts. Bandon Dunes was designed by Scotsman David McLay Kidd in 1999, while Bandon Trails was created by the team of Bill Coore and Ben Crenshaw in 2005.
PLAYERS TO WATCH …
American Ricky Castillo will be the highest-ranked player at Bandon Dunes this week, with Japan's Takumi Kanaya missing from the field.
Castillo, ranked No.2 in the World Amateur Golf Ranking, finished ninth at the Australian Master of the Amateurs at Victoria Golf Club back in January – and he won the Sea Best Invitational and Florida Gators Invitational four and five weeks later.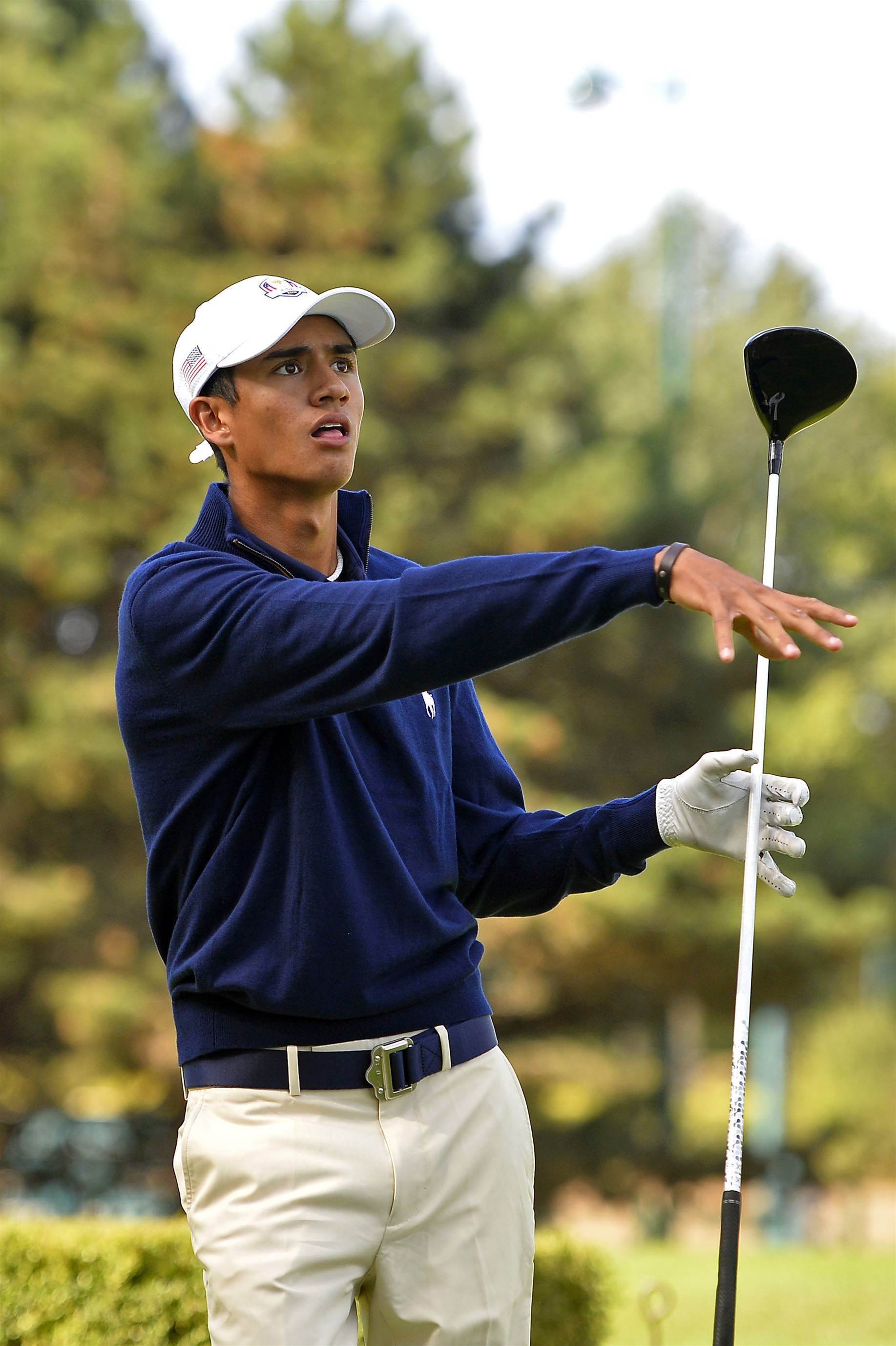 The 19-year-old Californian, who hasn't missed the top-10 from his five starts this year, made his US Amateur debut in 2017 – where he finished 17th – and was ninth at Pinehurst last year.
Castillo received the NCAA Division I Phil Mickelson Outstanding Freshman Award for 2019/20.
RIGHT: Castillo will be one of the hot favourites at Bandon Dunes. PHOTO: Aurelien Meunier/Getty Images.
Reigning US Mid-Amateur champion Lukas Michel has left Melbourne and The Metropolitan Golf Club to travel to the United States, where he will make his first appearances at the US Amateur, US Open and Masters.
Michel, who studied mechanical engineering at the University of Melbourne and is passionate about golf course design, is eager to compete at Bandon Dunes and recently told Golf Australia magazine that this will most likely be his final year competing as an amateur.
The 26-year-old finished 13th and 17th at the Riversdale Cup and The Avondale Amateur in his two most recent starts. He was also T21st at the Australian Open last year.
AUSTRALIANS IN THE FIELD: Lachlan Barker, Lukas Michel and Jack Trent.
© Golf Australia. All rights reserved.