Marc Leishman says the pressure of playing with Tiger Woods in front of enormous crowds has sharpened his game for a charge up the leaderboard on day two at Augusta National.
The World No.16 rose to the occasion when paired with four-time Masters champion Woods and England's Tommy Fleetwood on day one as a massive gallery packed in to watch Woods' first competitive round at Augusta since 2015.
Leishman led the tournament early but a double bogey on the par-5 15th robbed him of momentum as he settled for a two-under-par 70 to sit four shots off the pace.
"I drove the ball well …   did everything pretty well, actually, just that one chip on 15," said Leishman, who chipped into the lake in front of the 15th green. "I'm happy with where the game's at, my head's in a good spot, feeling good, feeling good, not letting things get away from me.
"It would have been easy to get pretty annoyed after 15 there, especially from where I hit the tee shot but feeling … I'm ready to go."
Massive crowds followed the group of Leishman, Woods and Fleetwood. PHOTO: Andrew Redington/Getty Images.
Jordan Spieth cemented his status as the dominant man at Augusta with the 2015 green jacket winner firing a red-hot 66.
Spieth, who also finished runner-up in 2014 and 2016, has a two-shot cushion over American pair Tony Finau and Matt Kuchar (both 68).
"I've let things get away from me before around here and I don't intend on letting that happen again," a defiant Leishman said.
Leishman, who won twice on the US PGA Tour last year, believes the way in which he fought back with the spotlight on his group is a good test as he chases a maiden major title.
"You expect big when you're with Tiger, especially in the first round of a major and the Masters," the Victorian said.
"I mean if I can't handle it now, I mean I never will. But the way I looked at it, if you're going to win here, you got to play in front of crowds like that, with energy like that.
"I looked at it as a good thing because if I'm going to win on Sunday afternoon, I'm going to deal with crowds like that and the energy around the group.
"I looked at it more as preparation and a positive."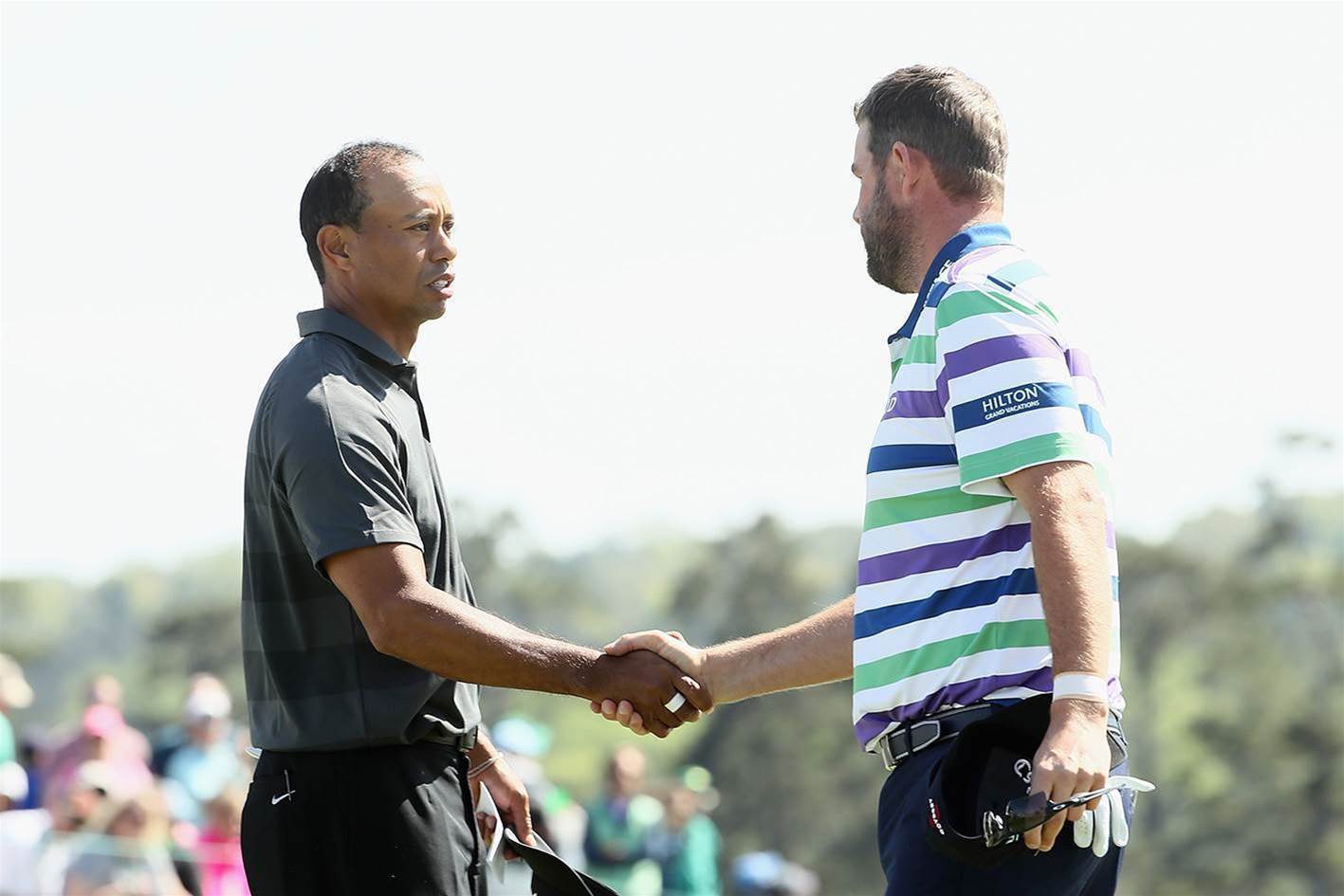 Leishman says playing alongside Tiger and the big crowds sharpened his focus. PHOTO: Getty Images.
Leishman easily upstaged Woods, who got his highly anticipated Masters comeback off to a good start when he birdied the par-4 3rd.
But a series of errors from the tee saw the four-time Augusta champion Woods finish at one-over with a 73.
"It felt great to be back out there again; I only came up here the last couple of years just to have food," Woods said of his competitive absence.
"I played in a major championship again, but I also got myself back in this Tournament, and I could have easily let it slip away. And I fought hard to get it back in there, and I'm back in this championship. There's a lot of holes to be played."
– Evin Priest, Australian Associated Press
© Golf Australia. All rights reserved.