Combining the knowledge and techniques acquired from creating wedges since 1979 and holding nothing back in the design process, the new RTX 4 wedges from Cleveland Golf are the company's "most tour- authentic wedge" ever available at retail.
Heavily influenced by feedback from the company's Tour staff, including Graeme McDowell, Shane Lowry and Keegan Bradley, the new model features the fourth generation of Cleveland's 'Rotex' face technology, which has been refined and improved to deliver increased spin and control.
"With the new RTX 4, we spared no expense in trying to achieve the best possible wedge for the best players in the world, and then bring that wedge to the consumer," Cleveland Golf Vice President John Rae said. "We worked tirelessly with our tour staff to refine every detail of the wedge and its shape to fit their needs."
The deepest and sharpest 'Tour Zip Grooves' ever work together with a more precise and durable laser milling process and a more aggressive 'Rotex' face milling to take the face roughness of the RTX 4 to the maximum limit allowed under the rules of golf and increase spin on all shots and from any lie.
"It feels like the ball is really spinning off the face," Lowry said of the new model. "There are extra little grooves in there, which makes it spin more and it definitely does spin more."
To appeal to the best players in the world, while also increasing versatility, Cleveland refined the shape of the RTX 4 to feature a more compact blade appearance, less offset and a progressive shape. Straighter leading edges in the lower loft models better blend with short irons, while more traditionally shaped higher lofts offer more versatility around the green. The visual transition mirroring the company's 'Progressive Feel Balancing' technology, which places the centre of gravity (CG) of each loft behind the sweetspot to deliver optimal loft specific performance, trajectory control and increased forgiveness.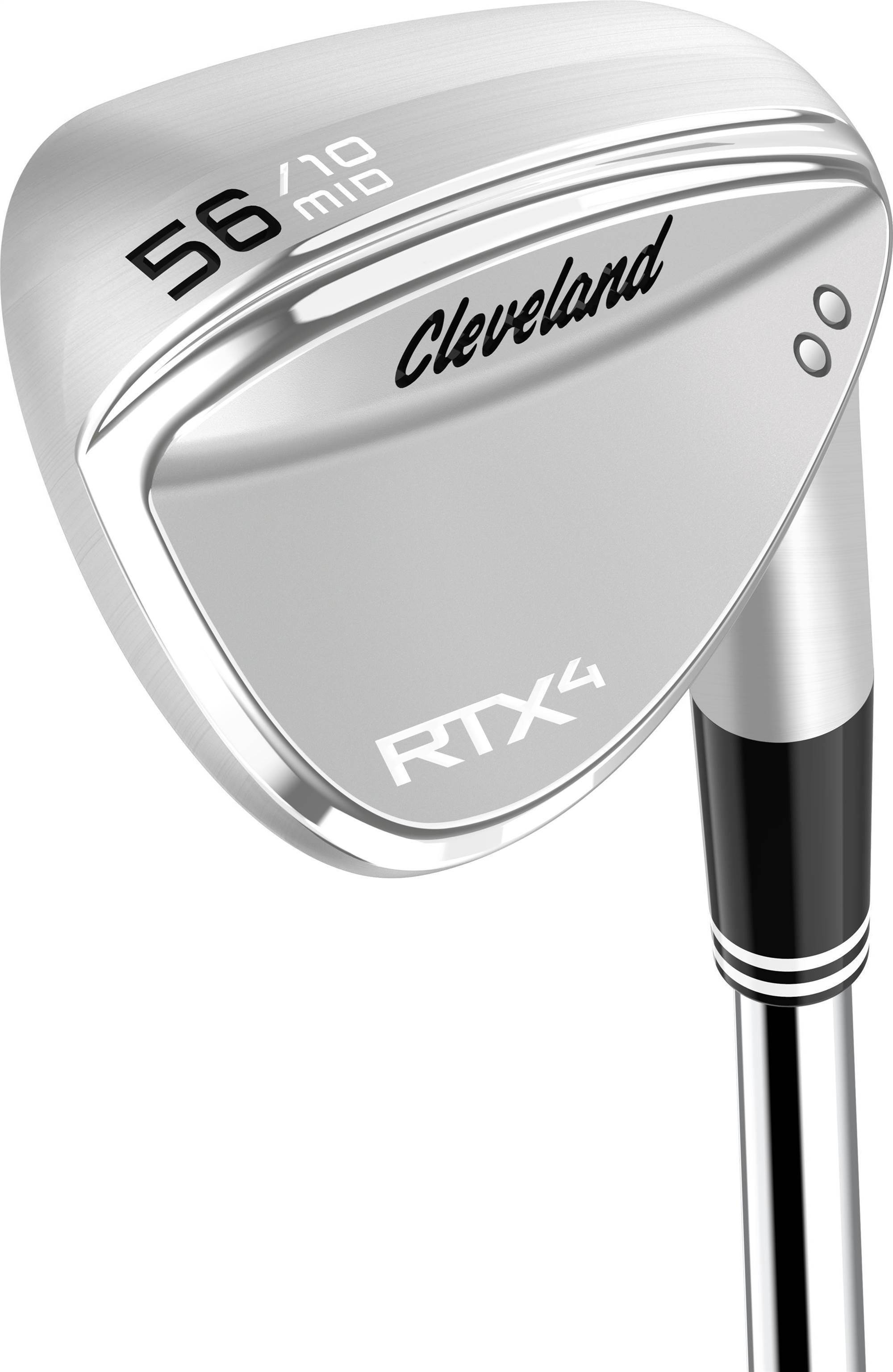 Offered in lofts ranging from 46° to 64° the new wedges further enhance versatility and cater to a wide range of player preferences and turf conditions through four unique sole grinds.
Available in the widest range of lofts, the MID sole features an updated version of the V-sole from the previous RTX-3, the FULL sole features uniform bounce across the sole, while the LOW sole offers low bounce through a C shaped sole grind with heel and toe relief. Rounding out the sole offerings is the all-new XLOW featuring the lowest bounce of the range, making it perfect from tight lies and when hitting shots with an open clubface.
Available in Australian golf shops later this month the RTX 4 is offered in three finishes, Tour Satin, Black Satin and Tour Raw.
RRP: $209.
For more information, including the full range of lofts available, visit www.clevelandgolf.com.au
© Golf Australia. All rights reserved.