After positive signs early in Masters week, and Jason Day and Adam Scott both leading the tournament at various stages, a second green jacket didn't eventuate for the four Australians at Augusta.
Here are the details of each player's performance at Augusta National and what they said after Sunday's final round when Tiger Woods ended an eleven year major championship drought.
Jason Day
Result: T5.
Score: 11 under par, 277.
Best Round: 67 (Round two and four).
Worst Round: 73 (Round three).
What he said: "I was discouraged and disappointed with how things progressed and came out yesterday (Saturday), so it was nice to be able to really build on a good solid round today and just let things unfold.
"And fortunately and unfortunately, that's kind of what I felt yesterday. Things were just kind of rolling in my direction, just starting to, and I just made a mental error on 15.
"But today I made the right choices and did the right things.
"I'm happy and pleased that I played well.
"Back is fine, I just tweaked it on Thursday and it slowly got better and better."
PHOTO: Mike Ehrmann/Getty Images.
Adam Scott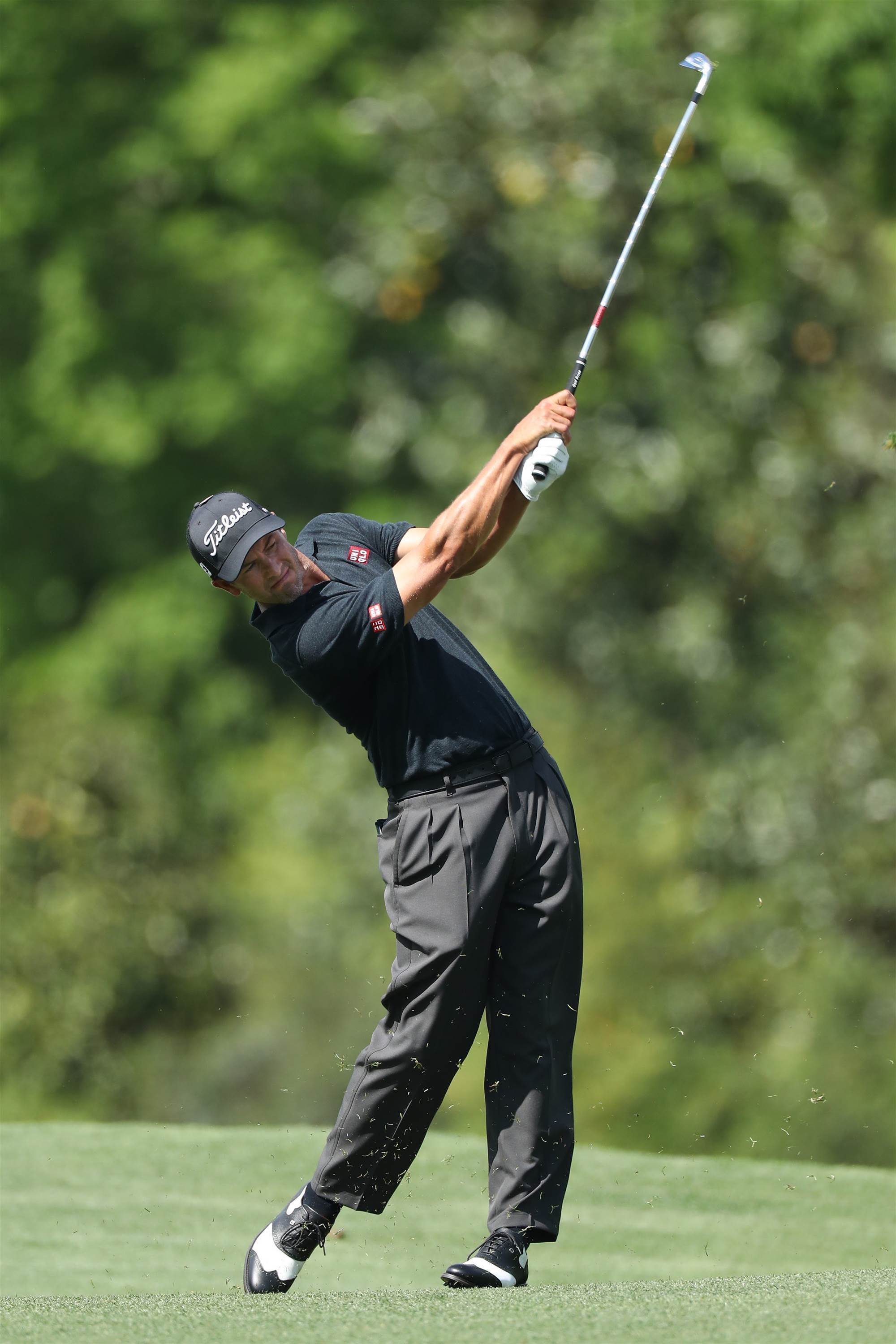 Result: T18.
Score: Six under par, 282.
Best Round: 68 (Round two).
Worst Round: 73 (Round four).
What he said: "It was not easy today (Sunday). I mean I didn't, unfortunately 4 and 5 was a big set back after a good start the first couple of holes. But 4 and 5 put me on the back foot and I just wasn't quite as sharp today as the first three days with some of my shots, but it was a bit trickier, it was a bit windier, and I just didn't give myself that many good opportunities.
"A couple of the pins where you can feed it in I just didn't get it in a position to do it or I didn't hit a good enough shot and I've putted well today, but I didn't really have anything that I felt like I could make.
"I still played well – but I just couldn't get anything going. I did strike it very, very well the first three days and it was a little easier, so the shots were finishing a bit closer and there was a lot more opportunities and today it wasn't and, yeah, there was some good scores out there, guys are making some eagles on the back nine, but again, I haven't seen anyone light the course up today. It was tricky, so it just wasn't quite on.
"I didn't keep in my good posture putting and it got out of sorts a little bit yesterday and Brad (Malone), my coach, thought the ball position got back and that's why I missed a few putts to the right and I was battling that on the course yesterday, but it's very hard to know exactly what it is when you're out there and everything's happening, but I fixed it up today and it felt great again. So it's never too late. Just one of those things."
PHOTO: David Cannon/Getty Images.
Marc Leishman
Result: T49.
Score: One over par, 289.
Best Round: 70 (Round three).
Worst Round: 75 (Round four).
What he said: "I played pretty bad today (Sunday) and yesterday. It was a pretty frustrating week, the way the conditions were today I had the chance to get out there and shoot a really low one and just didn't execute. Not the week I was after but move on to next week now.
"Driving was terrible the last two days. You can't play around here when you're not driving it in the fairway and I hit it in some really bad spots, that would be the main culprit. But then I didn't putt that great either.
"I missed a lot of putts, six and eight footers, which you can't do when the greens are as good as they are around here. So, all around pretty frustrating, but you always learn something, there's a couple of new greens where I had putts that didn't do exactly what I thought they might have done. So, I put them in my notes for next year and hopefully it matters, or maybe it's a putt to take the lead or something.
"You just try and learn something from every round. I think I learnt something from this round."
PHOTO: Andrew Redington/Getty Images.
Cam Smith
Result: T51.
Score: 2 over par, 290.
Best Round: 69 (Round three).
Worst Round: 77 (Round four).
What he said: "There wasn't really much to take out of today, it was just pretty bad golf. It is what it is. Another Sunday at Augusta though, I was here, that's a positive.
"All week really I've been feeling pretty uncomfortable over the ball, it's just one of those things that needs to get worked on and then we will be back on track. The wedges feel good, the putting feels good, and I think once the ball striking comes back everything will just line up and it will be good.
"It's not a matter of I don't know what I am doing wrong, I definitely know what I'm doing wrong, it's just putting it into practice and into play. We have had some good range sessions this week, that have felt really good and then just got out on the course and just haven't felt comfortable. So, a few more good sessions and I will be right."
PHOTO: David Cannon/Getty Images.
© Golf Australia. All rights reserved.