Srixon says that the new Z Series irons are built to perform through enhanced distance, workability and feel … We put them to the test.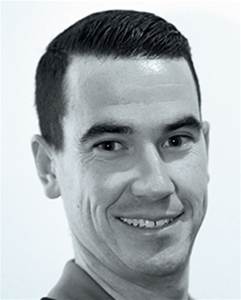 COST: $199.95 per iron (steel). Tested by: Jimmy Emanuel, Golf Australia Writer (GA Handicap 9.4)
MODEL PLAYED: Z 585, fitted with Nippon N.S. Pro Modus3 Tour 105 R shafts and Z 785, with Nippon N.S. Pro Modus3 Tour 120 S shafts.
FIRST IMPRESSIONS: Srixon always does a good job of producing forged players irons that look clean and simple, with a slightly unique twist. And the Z 785 follows the formula. Similarly, the 585 does as its preceding versions have, offering a look instantly recognisable as Srixon, in a slightly larger, confidence inspiring profile.
Although following the lead of the previous models in looks, both struck me as having been slightly improved for each target player, the 785 slightly more compact behind the ball, while the 585 seemed to hide its forgiveness well for the player wanting a forged iron but still needing a little assistance.
Off the face the Z 785 impressed immediately. A soft but solid impact sensation was a pleasure on every strike and, as Srixon suggests, is its softest iron in my memory, while the 585 possesses a powerful but obviously forged feel that is slightly 'clickier' than its stablemate.
HOW THEY PERFORMED: The varied appearance and feel were the standout differences between the two models early in my time with Srixon's latest irons. But as time progressed the ball flights and workability of the two models revealed themselves more and more, with the two models clearly designed for players of different abilities, while also being extremely capable of forming a blended set of 585 long and 785 short irons for players looking for a combination of forgiveness and flight control.
With its penetrating flight, the Z 785 seemed to travel a little further than my own equivalent irons in most conditions, including up to a club when the wind was up. The better player iron possesses a ball flight stronger golfers will instantly enjoy, with the low to mid trajectory falling slightly to the right as it came down every time for me unless I was turning the ball over, which is achieved without excessive swing manipulation.
Where the 785 produces a strong and powerful flight, the 585 launches significantly higher with a slight draw almost every time and takes some work to keep down or move
left-to-right for a right handed player. This further and higher trajectory was a ball flight I found incredibly hard to fault when watching shot after shot find the putting surface from further away than with my own equivalent iron.
The look of the 585 is a little big behind the ball to my eye, but is not oversized by any stretch of the imagination and was extremely playable. And although the feel was not as pure as that of the 785 as a whole, I was impressed by its combination of distance and forgiveness.
Comparing the two models side-by-side, the Z 785 was well and truly the pick for me due to its feel off the face, workability and compact yet slightly bulked-up appearance when compared to other players irons that grew on me with every shot I hit. The Z 585 did everything Srixon says of the new model. And although not the style of iron I typically opt for, it was extremely consistent, long and easy to hit – making it a worthy option for golfers wanting forged feel but not ready for the 785, or as a long iron option in a combo set with 785s, with the Tour V.T. sole of both models blending well and offering improvement in turf interaction on its predecessor.
FACTS AND FIGURES
SUITABILITY: The Z 785 irons are designed for professionals and low handicap amateurs, while the Z 585's increased forgiveness and distance provides a 'players look' for mid to low handicap golfers.
SHAFTS: Both models come standard with Nippon N.S. Pro Modus3 Tour shafts, with aftermarket shafts available in the Z 785 and the Miyazaki Kaula graphite shaft offered in the Z 585.
LEFT HANDED: Both models are available in left handed.
COMPANY SAYS: The new Z Series irons offer Tour-validated designs with a soft forged feel.
With cutting-edge technologies that help enhance distance, workability and feel, the new Z Series irons are built to perform.
The Z 785 irons feature a tour cavity, providing additional mass behind the impact location for increased shot-shaping ability and versatility. The Z 585 irons feature an added speed groove, which allows for more face-flex, enhancing ball speed and distance.
Both irons offer an updated Tour V.T. Sole for smoother turf interaction and more consistent ball striking, while the forged construction from the soft 1020 carbon steel provides a better feel through impact.
For more information, visit www.srixon.com.au
© Golf Australia. All rights reserved.