The new Cobra King wedges come in a Tour-inspired shape and finish as well as three different sole grinds to suit your playing style and course terrain.
TESTED BY: Damian Shutie, Golf Australia Express Editor (GA handicap 14.8). COST: $199 each.
MODEL AND LOFTS PLAYED: Cobra King wedges, 56° in three grinds – Classic (with 12° of bounce), Wide Low (7° of bounce) and Versatile with (10° bounce).
FIRST IMPRESSIONS: To the naked eye at setup, the Classic was the pick of the three in terms of having the cleanest (and squarest) look at address, which is something I prefer in all of my clubs and especially in the wedges.
I was impressed with the look and feel of the Versatile wedge, too, especially when laid open. There was no discernible difference in the weighting of the wedges, which were all nicely weighted.
HOW THEY PLAYED: Although these Cobra King wedges appear similar in design, they actually play quite differently. For instance, the Wide Low was the easiest to hit consistently from soft ground and a dream at getting out of bunkers with some serious spin, while the Classic and Versatile stood out in greenside chipping.
The Classic seemed a touch less forgiving on mis-hits, especially from soggy turf.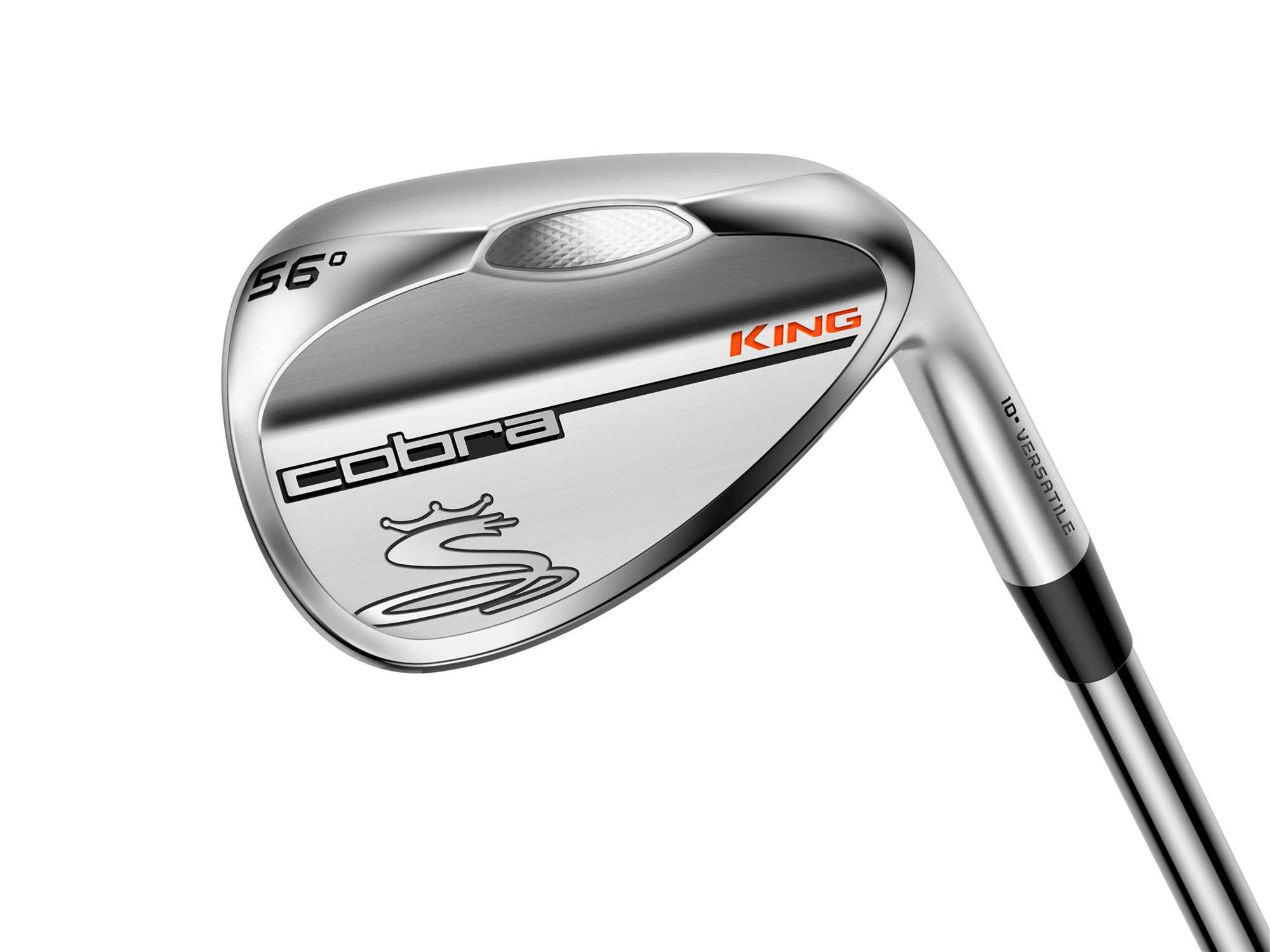 When perfectly stuck from the fairway the feeling off the three clubfaces and through all the shafts was bliss, while each wedge tended to produce a distinct ball flight, too, with the Classic producing a lower, boring flight compared to the higher trajectory of the Wide Low. Surprisingly, I got the most action on the green from the Versatile playing pitches from 70 metres out.
Although I generally play flop shots with an open 60°, I had a crack with each of these 56° wedges. Interestingly, I was able to successfully play flop shots with all three versions, even the Wide Low which I was convinced at setup would be an impossibility.
THE SPECS
SUITABILITY: All golfers.
SHAFTS: True Temper Dynamic Gold S200 (stiff) shafts and Lamkin UTX grip.
LOFTS: All even-numbered lofts from 50° to 60°, and in a variety of bounce angles.
LEFT-HANDED MODELS?: Yes.
COBRA SAYS: "Cobra Golf's new King wedges are designed to improve feel and performance on the shots that really count. In addition to a new muscle shape, the King wedge collection utilises progressive grooves, variable face roughness and three sole grind configurations, to provide golfers with superior feel, increased spin consistency and personalisation for different swing types.
"Cobra engineers used modal analysis to help tune vibrational frequencies (or shape) to
deliver the softest feeling wedge to date. King wedges are designed and manufactured using new Progressive Milled Grooves, which feature wider grooves and gapping on higher lofted wedges and traditional groove spacing on lower lofted wedges.
"Each of King's three sole grind has its own advantages: the Versatile sole features a medium bounce (8° to 10°) to provide overall versatility on medium to firm turf; the Classic has a high bounce (11° to 12°) and a narrow sole for ease of use on all turf, and the WideLow option has a low bounce (4° to 7°) with a wide sole that works well on medium to soft turf."
Contact Cobra Puma Golf on 1800 053 164 or visit www.cobragolf.com.au 
© Golf Australia. All rights reserved.