It's a sad truth that once a golf course is gone, it's gone forever. History tells us that few courses, once closed, ever see another shot struck.
Which is why the members of Paradise Palms, near Cairns in far north Queensland, are so desperately fighting the closure of their course and its imminent loss to the game.
No golf has been played on the Graham Marsh/Ross Watson creation since mid 2019. The property owner has in mind to transform the site into a housing development with associated water park and caravan village. The Cairns Regional Council has approved that plan.
However, there is one last hope for those golfers who once called Paradise Palms home. The window to appeal the approval of the DA closes January 27 and the Save Paradise Palms group are frantically trying to raise the required funds to battle on.
(There is a GoFundMe page set up here https://www.gofundme.com/f/hu7hmj-save-paradise-palms?qid=4991b910109cc33aefb01aedc5ff0981 for any golfers inclined to help).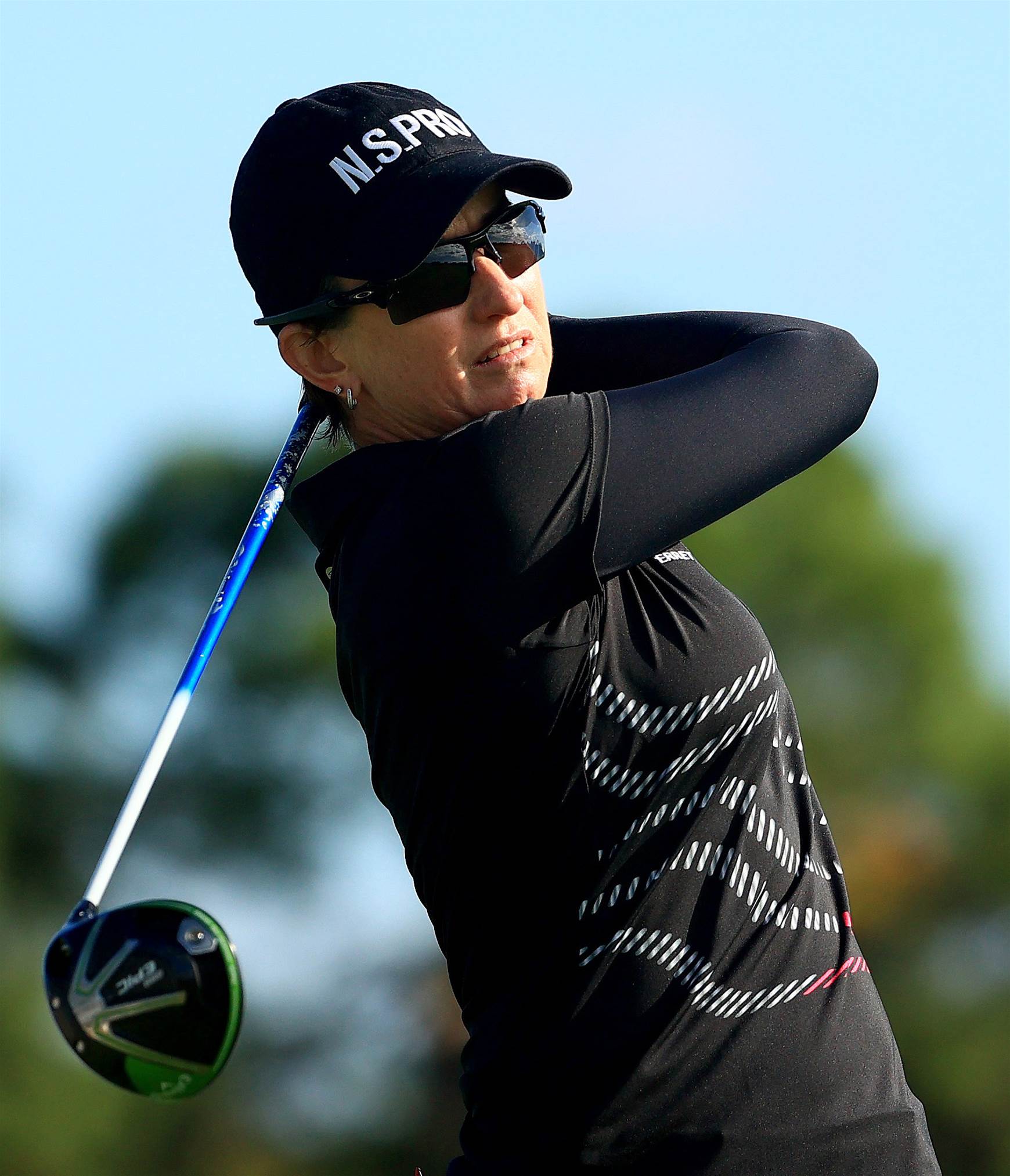 Arguably Australia's best ever golfer, Karrie Webb, is lending her support to the Paradise Palms cause.
Webb has a history dating back 30 years with Paradise Palms and vividly recalls being a wide-eyed spectator in 1991 when Hall of Famer Meg Mallon took out the LPGA's Daikyo World Championship there.
RIGHT: Local legend Karrie Webb has thrown her support behind the cause of Paradise Palms in far North Queensland. PHOTO: Mike Ehrmann/Getty Images.
"Being from that part of the world it was pretty amazing to have a chance to see someone like Meg up close, in your own backyard," says Webb.
"I played some tournaments at the course myself over the years and to think of it being turned into housing and having no golf at all is just heartbreaking.
"Especially where it is, right on the doorstep of the Daintree rainforest. How can anybody think a housing development is a better outcome than a golf course in an area like that?"
Webb is now partner with Ross Perrett in the design firm of Perret Webb and the company is hoping to have a role in redesigning some form of golf on the site.
But there is more to Webb's interest than the potential for design work. The seven-time major champion is acutely aware of the bigger picture for golf and the pressures it faces, particularly in urban areas.
"Public golf is so important and public and city owned facilities need to reinvent themselves," she says.
"I think golf can work in with the whole community so that courses are multi use green space but still retain the opportunity for people to play golf.
"Losing any golf course is sad, whether it's public or private. Paradise Palms isn't council owned but it was certainly publicly accessible and lots of golfers from around Australia played it and enjoyed it. The game won't be better if it is closed."
"How can anybody think a housing development is a better outcome than a golf course in an area like that?" - Karrie Webb
Paradise Palms was once the jewel in the crown of FNQ golf and some of the best to ever play the game trod its fairways.
Greg Norman, Curtis Strange, Bernhard Langer and Isao Aoki were the drawcards at a Skins game to mark the course's opening and the likes of Mallon and Webb followed in the ensuing years.
Should the appeal by the Save Paradise Palms group not succeed in the coming weeks, a small part of Australia's golf history will be lost.
But more than that a small part of the game itself will be lost and, if history is any guide, it will never return.
That is sad but also a stark warning for the game's administrators and golfers. If it can happen at Paradise Palms, it can happen pretty much anywhere.
The question is: how do we make sure it doesn't?
© Golf Australia. All rights reserved.