Spot Lleyton's ball & WIN two dozen Mizuno balls
Lleyton Hewitt was Australia's No.1 tennis player when he teed up in the Australian PGA pro am alongside Greg Norman in 2003. He found some trouble here. Will you have trouble spotting his ball?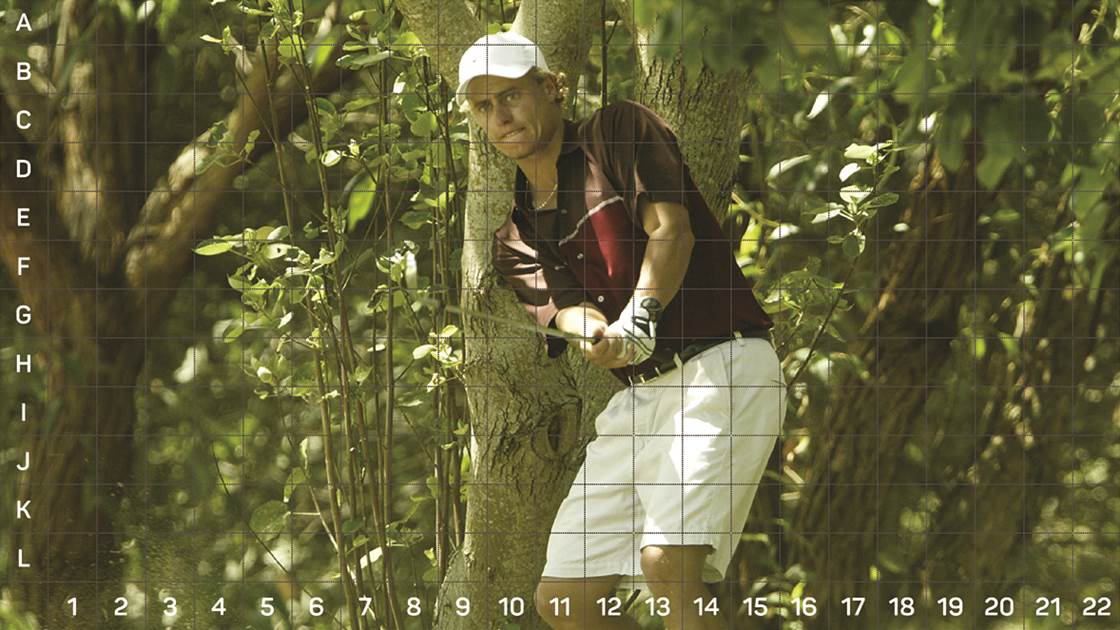 All you have to do is correctly identify where her ball is hidden on the grid, using the letters and numbers (eg. A4, B2 etc).
The new JPX-S is a soft compression edition of Mizuno's three piece ball – producing a balanced performance for a wider range of swing speeds, which also boasts Mizuno's Dimple-Cluster design for improved aerodynamics.
SUBMIT YOUR ENTRY BELOW
Entries close at midnight on December 20 and the winner, as well as the correct answer, will be published in the February issue of Golf Australia magazine and on this website.
This competition has ended.