Titleist's AP iron range garnered a dedicated following in recent years. The three new T-Series irons (T100, T200 and T300), replacing and improving upon their predecessors thanks to a growing R&D staff and the company's new 'Max Impact' technology.
"The T-Series represents a revolutionary step forward in Titleist iron design and technology," Vice President of Titleist Golf Club Marketing Josh Talge said. "Our Club R&D team is nearly six times the size it was when the first AP iron was introduced 11 years ago. It's because of that ongoing investment that we've been able to make such significant breakthroughs in materials and construction, and learn how to package those technologies into constructions that offer the look, sound and feel that players expect from a Titleist iron."
The new models are targeted at varied players and preferences, while all designed to offer improvements in power, performance, playability and feel.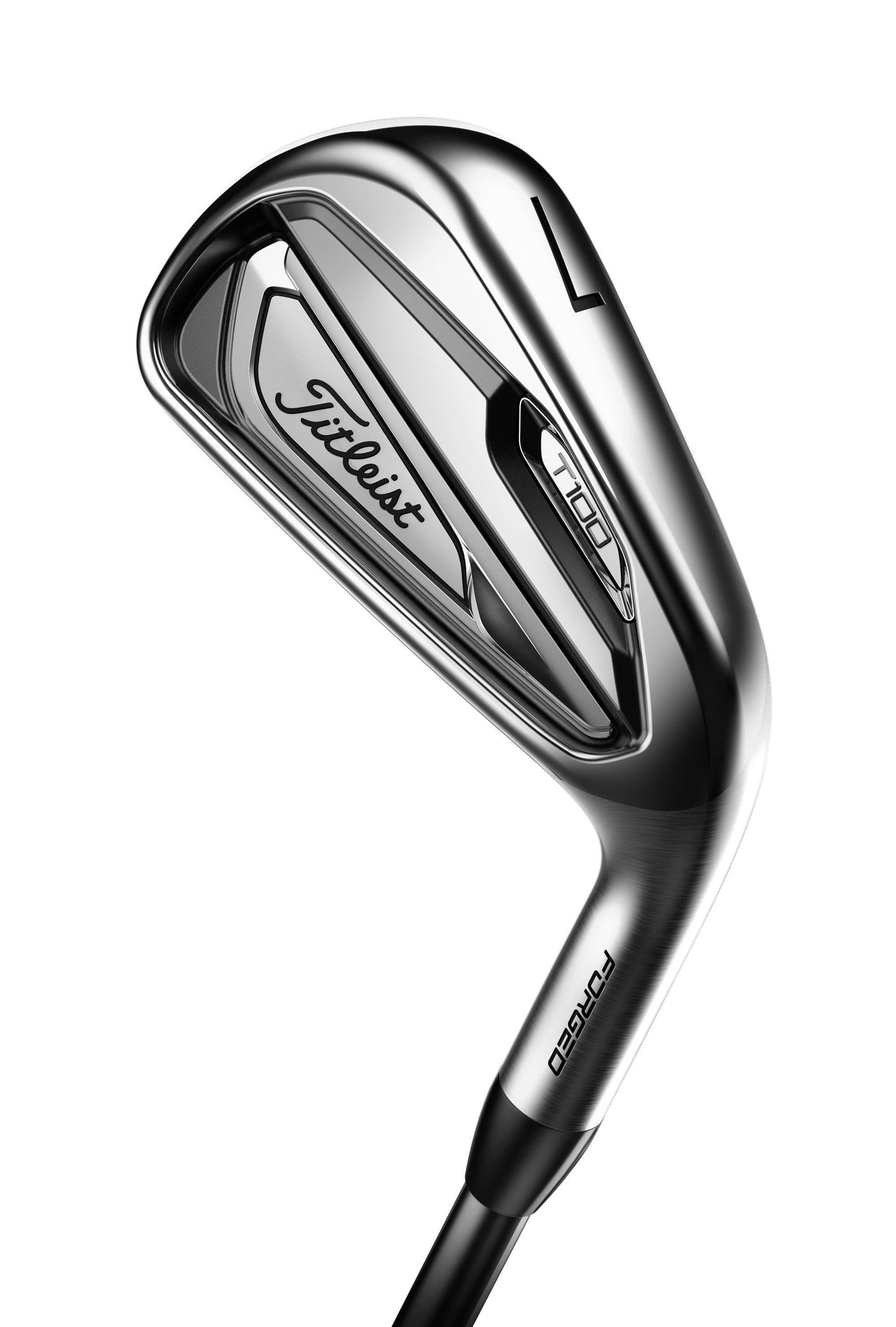 Featured in the T200 and T300, which replace the AP3 and AP1 irons respectively, Titleist's new Max Impact technology allowed the company's engineers to incorporate thinner, faster faces thanks in part to assistance from Titleist's Golf Ball R&D team.
The golf ball team helped create a polymer core that backs a super thin face to extend the maximum speed across the entire face of the mid- and long- irons in the two more forgiving T-Series models, without negatively effecting sound and feel.
"Max Impact allows us to make thinner, faster faces that push the limits of iron ball speed," Director, Titleist Irons Development, Golf Club R&D Marni Ines said. "With this system in place, we're able to take our materials and make them thinner and faster to maximize speed across the face, and help give us the launch angle we need to deliver more consistent distances on every swing. In other words, you'll end up with more shots that hit the green – and stop there.
"Being able to rely on the material expertise of our Golf Ball R&D team, we were able to build a polymer core with properties that not only deliver the resilience we needed for speed performance but also sound dampening that helps us dial in the preferred feel for each construction."
Featuring a progressive design with varied blade lengths, sole widths and hosel lengths throughout the set for optimal centre of gravity (CG) positioning and appearance, the T200 has the new Max Impact technology applied to a forged 'SUP-10 L-Face' insert.
Categorised as a "player's distance iron", the T200 has a look to appeal to better players, including a thinner topline and refined sole for improved turf interaction, while an average of 90 grams of high density tungsten is placed in the heel and toe of the mid- and long- irons to precisely place the CG for increased stopping power when approaching greens and raise moment of inertia (MOI) for more stability.
The game improvement T300 irons incorporate Max Impact as part of a mid-sized cavity-back design engineered for maximum distance and forgiveness. Like the T200, the most forgiving iron in the new range features a progressive set design and high density tungsten precisely located to deliver higher launching, easier to hit irons.
"T300 is the ultimate game improvement iron," Talge said. "It goes high and far, it's exceptionally playable and it looks great. T300 has a higher MOI than our prior generation game improvement model for even more distance and forgiveness. From address, you'd never believe how much technology is built into this iron."
Designed with feedback from the Tour, the new T100 replaces the extremely popular AP2 model and has already seen significant uptake on the PGA Tour, including finding a place in the bag of Jordan Spieth at The Open Championship. The major winner, and former AP2 loyalist, one of the players who played a significant role in the development of the new player's iron.
"When I first saw the T100 irons and it didn't say 'AP2' on it, I had to have full trust," Spieth said. "I'm sitting there saying, 'Man, I played the same iron that said the same thing on it since 2010, probably earlier.' But I've been playing Titleist clubs since I was 12 years old, and they've never led me in the wrong direction and they've always gotten better. And the idea of a name change – really an entire change across the board with their irons – is big. But there are big changes."
Like the other models in the T-Series, the T100 irons, which are already in the bags of more than 20 players on the PGA Tour including Cameron Smith, utilise a progressive set design, while a new fully-forged dual cavity construction is designed to deliver the consistent distances the world's best players crave as well as ultimate shot shaping control.
The high density tungsten used in the T100 is co-forged into the construction of the head, which also features a thinner face for greater ball speeds and distance. The T100's appearance also undergoing an upgrade based on Titleist Tour staff feedback, with a thinner topline and reduced offset delivering a look better players prefer at address, while the enhanced camber of the new model's sole improves turf interaction.
To compliment the varied performance of the three new irons, premium steel (True Temper AMT) and graphite (Mitsubishi MCA Tensei) aftermarket shafts, both featuring ascending mass technology, come as standard in three varied weight and launch profiles to match each T-Series iron's performance.
Titleist will also offer the T-Series irons, which will be available in early September and for fitting from August 15, in a wide range of custom shafts, many at no upcharge.
SRP: T100 and T200: $269 per iron (steel) and $309 per iron (graphite). T300: $199 per iron (steel) and $239 per iron (graphite).
For more information, visit www.titleist.com.au
© Golf Australia. All rights reserved.