We don't think of The Netherlands as a golf hot spot but perhaps we should.
This week's Dutch Open is the 110th staging of the event which has been played continuously (except 1913/1914 and 1940-1945 and 2020) since 1912.
It was one of the foundations tournaments of the European Tour when it came into existence in 1972 and boasts an impressive list of champions.
Among those to have hoisted the trophy are Seve Ballesteros, Bernhard Langer, Payne Stewart, Colin Montgomerie and our own Jack Newton.
While the field this week suggests the tournament holds less prestige these days than in the past, whoever etches their name on the trophy this week joins an impressive list of golfers.
DEFENDING CHAMPION: It was a roller coaster round and an emotional second European Tour victory for Sweden's Kristoffer Broberg in 2021.
The 35-year-old had won the 2015 BMW Masters but endured 'six years of hell' – as he put it – before win number two.
RIGHT: It was an emotional, and long awaited, win for Kristoffer Broberg at this event last year. PHOTO: Octavio Passos/Getty Images.
He set up the victory with a stunning third round of 61 to take an eight shot lead into Sunday where despite struggling all day he closed out a three shot victory over Matthias Schmid.
COURSE: Bernardus Golf is a Kyle Phillips design which plays host to the tournament for a second time in 2022.
Opened in 2018, the layout has attracted good reviews and proved an entertaining tournament venue last year.
Phillips is a well-regarded architect and was the designer of the Yas Links in Abu Dhabi which was the source of some controversy when it hosted the DP World Tour earlier this year.
At that event, England's Tyrrell Hatton took exception to the design of the par-5 18th which features a bunker in the middle of the fairway.
While it is difficult to tell from photos and video whether Phillips has displayed the same sort of creativity here, what is clear is a wide course featuring plenty of short grass.
That means excellent scoring opportunities for the Tour players who will descend this week without sacrificing either enjoyment or challenge for the average golfers who inhabit the facility the other 51 weeks of the year.
PRIZEMONEY: EUR1,750,000
PLAYERS TO WATCH: There will be a few tired players in the field after jetting from the PGA in Oklahoma all the way to the Netherlands but that won't necessarily be a problem.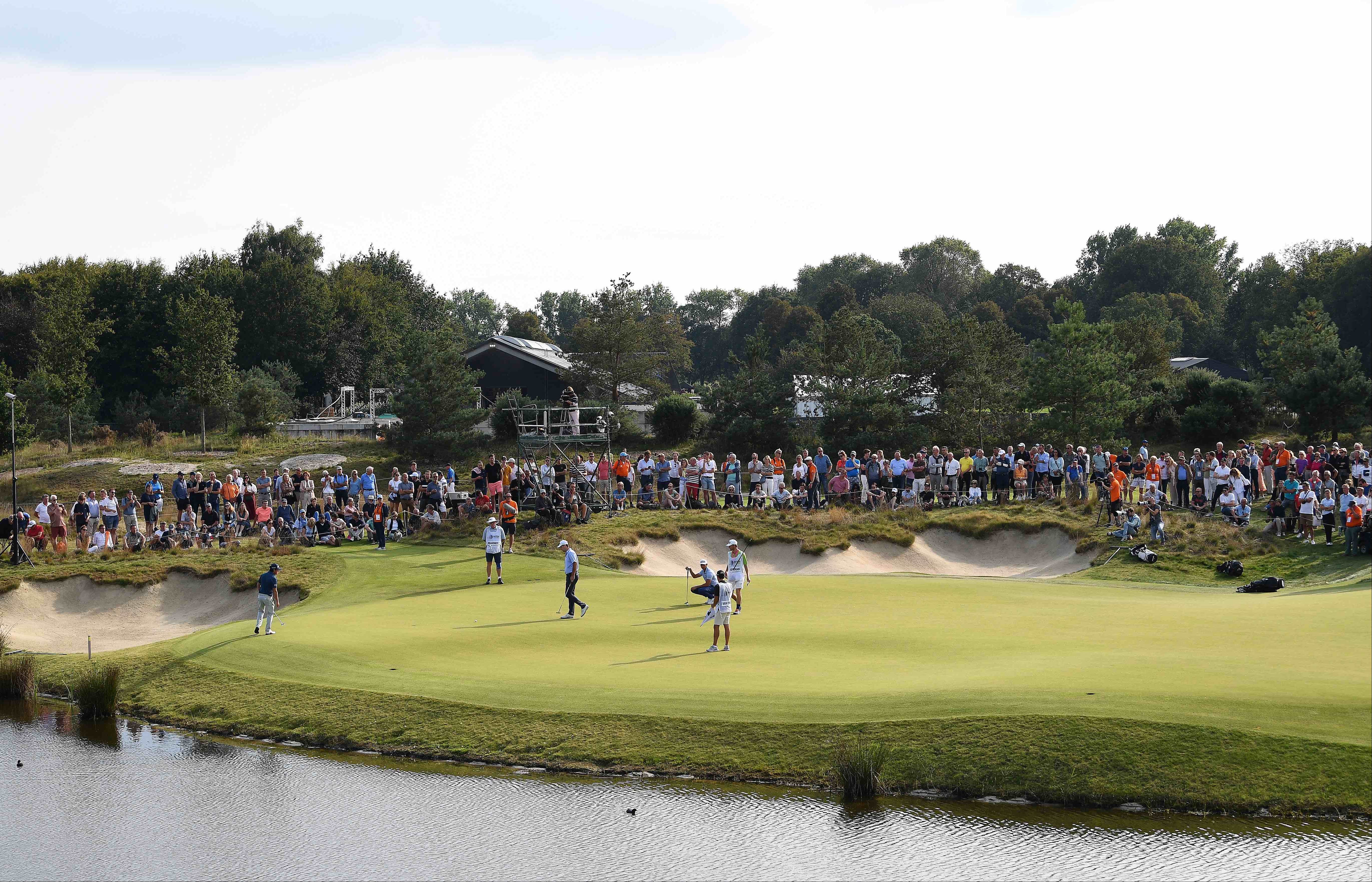 For the second straight year, Bernardus Golf designed by Kyle Phillips welcomes the now DP World Tour. PHOTO: Octavio Passos/Getty Images.
The field lacks any genuine star power but two players who made that journey stand out.
Neither had a great week at Southern Hills but both will like their chances this week on a course that allows more freedom with the driver than many they play.
Ryan Fox has been playing some really good golf in recent weeks and while he will be disappointed with his 54th place finish at the PGA he will have some good memories of this course from last year.
He finished T15 here last year with three of four rounds in the 60s so has the ability to make birdies and assuming fatigue is not a factor is in better form this year than last.
The other player who will be looking forward to the week is Thomas Pieters who also played at Southern Hills last week.
While he finished at the tail of the field there, he will feel better about the venue this week after a T9 result last year.
Pieters also won at Yas Links in February, another Kyle Phillips design, and while his form has been streaky in 2022, he stands out in this week's field.
72-HOLE RECORD: 265 (-23, Kristoffer Broberg, 2021)
PAST AUSSIE WINNERS: Jack Newton (1972), Graham Marsh (1979 & 1985), Stephen Leaney (1998 & 2000)
AUSTRALIANS IN THE FIELD: Jason Scrivener, Maverick Antcliff, Zach Murray and Scott Hend.
TV TIMES*
Round 1: Thursday (Fox Sports 503 9.30pm – 2.30am)
Round 2: Friday (Fox Sports 503 9.30pm – 2.30am)
Round 3: Saturday (Fox Sports 503 10.30pm – 2am)
Round 4: Sunday (Fox Sports 503 9.30pm – 2am)
*AEST, check local guides
© Golf Australia. All rights reserved.