Spring Valley recently became the tenth Melbourne Sandbelt course to be ranked in the top-45 courses in Australia. Damian Shutie explains why
WORDS: DAMIAN SHUTIE  PHOTOGRAPHY: GARY LISBON
For a golf club to host the Victorian Open four years in a row and be used as a regular practice facility for the Victorian Institute of Sport, it must be doing something right.
But ask interstate or international visitors to list Melbourne's great sandbelt courses and they'll reel off the ones they've seen on magazine covers and on TV, usually without having set foot anywhere near them.
Spring Valley, sculpted out of the same rich golf terrain, is equally deserving of their attention and affection. In January, Golf Australia magazine rated the Clayton South course, in the city's south-east, as the 43rd best course in Australia, up from 50th position in 2014.
Originally created by Vern Morcom but remodelled in recent times by the Geoff Ogilvy, Mike Clayton, Mike Cocking and Ashley Mead (OCCM) design team, it's immediately apparent Spring Valley truly is one of Melbourne's premier tracks.
It's a tight course that rewards prudent club and shot selection, with bunkering that is among the best you'll uncover anywhere in Victoria. No better was this illustrated than at the par-3 10th hole, which at just 134 metres looked a tantalising prospect to launch an early back-nine surge, but found each and every one of our group out with traps that lace the green's front edge. A trickier, more difficult short par-3 to navigate is hard to imagine.
Had wisdom prevailed, we would have sheathed our drivers for much of the round, such is the brevity of the course. Measuring just 6,161 metres from the back markers, it bares its teeth in other ways, namely the requirement for accuracy in both distance and width off the tee.
One hole where the 'big dog' should have been left alone is the 348-metre par-4 13th, which presents a sharp dogleg-right arrangement with water short, and punishes any tee shot struck too straight. A low to mid-iron would suffice (perhaps a fairway wood for the shorter hitters) and allows a relatively straightforward approach to a readily accessible pin – a mantra you could apply most of the way around the course.
The narrow nature of the layout means you won't always be penalised for straying left or right, with neighbouring fairways coming to our rescue several times, including at the par-4 18th, where the green is still accessible from the 11th fairway, however the native vegetation is such that few recovery shots are easy propositions.
Of course, it always helps when Mother Nature comes to the party, and the course's outstanding drainage means it's rarely in anything other than premier shape.
The club's membership sales and communications officer Jonathan Healy said a cooler summer and recent rainfall have the course displaying some of its best condition in years.
"It looks in very good condition at the moment, it's very green," he said. "The couple of storms we had last month topped the course off nicely.
"We had the greens cored and a few of the fairways done before Christmas, and with a couple of hot days there it took a little bit longer to recover, but it looks nice and green out there at the moment."
Healy admitted the golf-loving public often unfairly glossed over 'little' Spring Valley among its more illustrious counterparts in Royal Melbourne, Kingston Heath and Metropolitan.
"Yeah, it's probably fair to say that," he said. "But our course is always in good condition, you can play on it 365 days a year. We've got good drainage, where a lot of the other courses during winter you struggle to get out there.
"I sell that to a lot of prospective members, the fact that they can get on in the middle of winter, whereas a lot of the other courses get very wet."
In the past, the public's indifference towards Spring Valley may have been through little fault of its own. The course was sadly often characterised by the neighbouring waste transfer station, and on days when the wind is up it has always been renowned for being a little rough on the nose. But here's the good news: the waste transfer station is going, going, gone, having closed in late January after being rezoned in a move aimed at protecting the region's famed 'Green Wedge'.
The upshot? An issue that was once firmly in the club's 'cons' column will soon become a feature that will make it the envy of other clubs in the region.
"When it does finish up we'll be surrounded by parkland. There's not many clubs in Melbourne that are surrounded by parkland," Healy says. "You can't build residential areas there (on landfill sites). It'll just become parkland, so we're looking forward to that.
"Some people have that (the waste transfer station) as an issue. It's been a battle we've had over the years, so we're definitely looking forward to it."
According to Healy, members from other clubs are beginning to realise Spring Valley has just as much to offer as its more credentialed rivals, and are making the switch after visiting the course.
"Membership's good. We've just had a good 10 or 12 new members join from another golf club in Melbourne," he said.
Healy said he was hopeful that members from nearby Kingswood Golf Club, which is closing its gates to make way for a housing development, might find a new home at Spring Valley in the coming months.
"Kingswood's going to be closing soon, so we're hoping a few locals might come across, rather than making the trip down the peninsula."
A modern and inviting clubhouse forms the centrepiece of Spring Valley's off-course facilities, with a casual bar for post-round drinks and a tasty bite adjoining a more upscale restaurant for the finer dining experience.
Healy said that while Spring Valley might be the south-east's best-kept secret, those in the know wonder why they're the only ones who've twigged. "There's a good club atmosphere, there's a lot of members that do a great job with the social side," he said. "It's a challenging sandbelt golf course with excellent club facilities. The course is presented in good condition 12 months of the year and it lies close to the city."
If you get a chance to indulge in the Spring Valley golf experience – whether as a one-off or as a dedicated member – you'd be a smart person for taking it.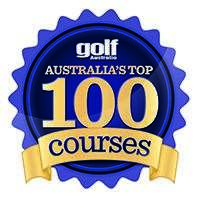 THE COURSE
LOCATION: Heatherton Road, Clayton South, Victoria.
CONTACT: (03) 9562 3811
WEBSITE: www.springvalleygolf.com.au
DESIGNERS: Vern Morcom (1948); Geoff Ogilvy, Mike Clayton, Mike Cocking & Ashley Mead – OCCM (ongoing).
SLOPE RATING: Men: 128/124/116; Women: 131
PLAYING SURFACES: Santa Ana couch (fairways and tees), bentgrass and poa annua (greens).
COURSE SUPERINTENDENT: David Phillips.
PGA PROFESSIONALS: Martin Joyce, Anthony Smith, Daniel Griffin.
GREEN FEES: $70 (member's guest); $50 (member's guest on Tuesdays and Sundays after 11am); $100 (manager introduced).
THE CLUB
MEMBERSHIPS: There is a range of membership options available at this thriving club. Membership enquiries should be e-mailed to enquiries@springvalleygolf.com.au or directed to the club on
(03) 9562 3811 during office hours. Alternatively, you can contact the club via its website.
RECIPROCAL CLUBS: Woodlands, Riversdale and Kew (Victoria), The Grange (SA), Cromer and Newcastle (New South Wales), Tasmania (Tasmania), Keperra (Queensland).
FACILITIES: The club boasts a 300-metre full-length driving range with a 1,200 square metre turf tee, a 250-metre irons-only driving range with turf tee, two short-game areas for chipping and bunker practice and two practice nets as well as a large practice putting green in front of the clubhouse.
Inside the clubhouse, the dining areas provide magnificent panoramic views across the golf course. Various rooms are available to accommodate up to 150 people for meetings, seminars, conferences and weddings.
CORPORATE GOLF: For all corporate day enquiries e-mail enquiries@springvalleygolf.com.au or call (03) 9562 3811.
© Golf Australia. All rights reserved.