A mere 18 days separated 2016 and 2017 in PGA Tour terms, with the first event of the new 'wraparound' season wrapping up yesterday.
The Safeway Open was hardly awe-inspiring – Tiger Woods' 11th-hour withdrawal all but guaranteed that – but it was not the tournament's fault. Wet weather and a middling field full of fresh faces off the secondary Web.com Tour will always make the season opener a curious mix of old and new, young and restless.
Such a brief hiatus does raise the question about whether there is too much golf on our menu. Superficially, such a short break suggests there is. And when the PGA Tour does cease, it's for a mere seven weeks that encompass Thanksgiving, Christmas and New Year. In America, any golf played from September to early January goes up against the behemoth that is NFL football.
Then there's the fatigue factor. World No.1 Jason Day is out indefinitely due to a lingering back injury and Olympic gold medallist Justin Rose is in the same predicament. Phil Mickelson played the Safeway but now won't be sighted on tour again until mid-January. And who knows when Tiger will really be back.
Jason Day won't play again this year, but the game will survive his extended absence. PHOTO: Kevin C. Cox/Getty Images
There isn't great tournament support from the leading players at this time of year, which supports the viewpoint that golf should wrap up its season after August and remain idle until January. But that viewpoint disguises a whole raft of advantages of a near-continuous cycle of pro golf.
This time of year is a chance to watch the new breed trying to find a foothold on tour, simultaneously alongside veterans looking to make a fast start. The courses the PGA Tour visits at this time of year are interesting and eclectic, while two international destinations (the tour is now in Malaysia and moves to China next week) drag the America-domiciled circuit out of its comfort zone.
And, to be frank, the players don't have to play. They are free to take lengthy breaks at any time that suits. Pro golf is not a mandatory, Monday-to-Friday, 9-to-5 occupation. Don't want to work? Fine, have a week off – even two, three or more. Play when it suits you to play.
The never-ending flow of tournaments is one of golf's inherent joys. And if we, the fans, feel like taking a break, we're free to switch off.
The never-ending flow of tournaments is one of golf's inherent joys. And if we, the fans, feel like taking a break, we're also free to switch off. At this time of year we're not going to pass up a major and are unlikely to miss a truly historical moment. But what we do get is a steady diet of top-shelf golf on a variety of courses with a mix of faces.
I can live with the fact the Safeway Open wasn't a fascinating event. After all, not every major is truly memorable. Chances are we'll get more than a few riveting outcomes in the coming weeks – at precisely the time the "there's too much golf" crowd want to see the sport take a holiday.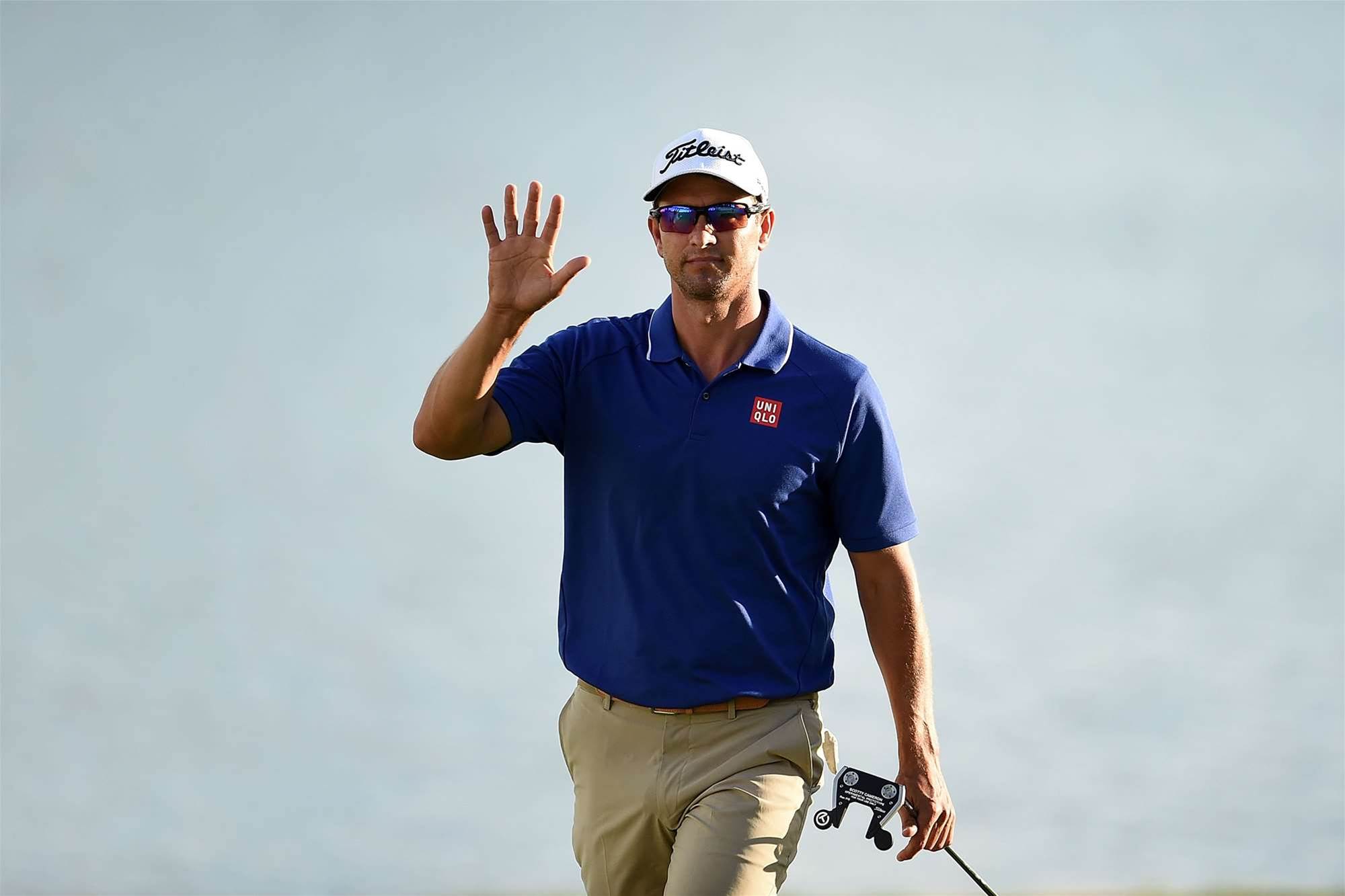 Adam Scott has long known the benefits of a balanced program and plays a schedule that suits him. PHOTO: Stacy Revere/Getty Images
I also remember the days when there were only eight or nine televised golf tournaments all year in Australia, the four majors and our top handful of domestic tournaments. Regular golf used to happen globally without any live vision, save for the big events. We missed the week in, week out storylines and formlines that inevitably influence the big championships.
Those antiquated days aren't so far back in the memory bank and given a choice between feast and famine, I know which option I'd prefer.
© Golf Australia. All rights reserved.