West Australian Curtis Luck will officially join the professional ranks on April 20 after missing out on low amateur honours at the Masters.
The 20-year-old signed for a closing even par 72 to finish nine over, three strokes behind American Stewart Hagestad, the 2016 US Mid-Amateur Champion.
Luck got to within one stroke of Hagestad late in his final round after four successive birdies from the 12th hole. But a bogey at the 18th hole, combined with two late birdies from Hagestad ultimately proved the difference.
The reigning US Amateur and Asia-Pacific Amateur Champion said he was ready to have a crack at earning some money.
"It's been a long time, I started playing like competitive amateur golf when I was about 14, 15. So, five years, just over five years to here. So I'm ready to go," the Cottesloe Golf Club member said.
"I'm excited to try and make some money and I'm excited to, I guess, make my way through the pro ranks, or at least give it a good crack.
"I thought I was ready five months ago. I had entered tour school for last year in Japan and Europe. Then I won the US Amateur and Asian Amateur, which put a halt on that concept.
"Now having all this experience playing these professional events over the last three months in particular, I feel like I'm ready to compete at this level.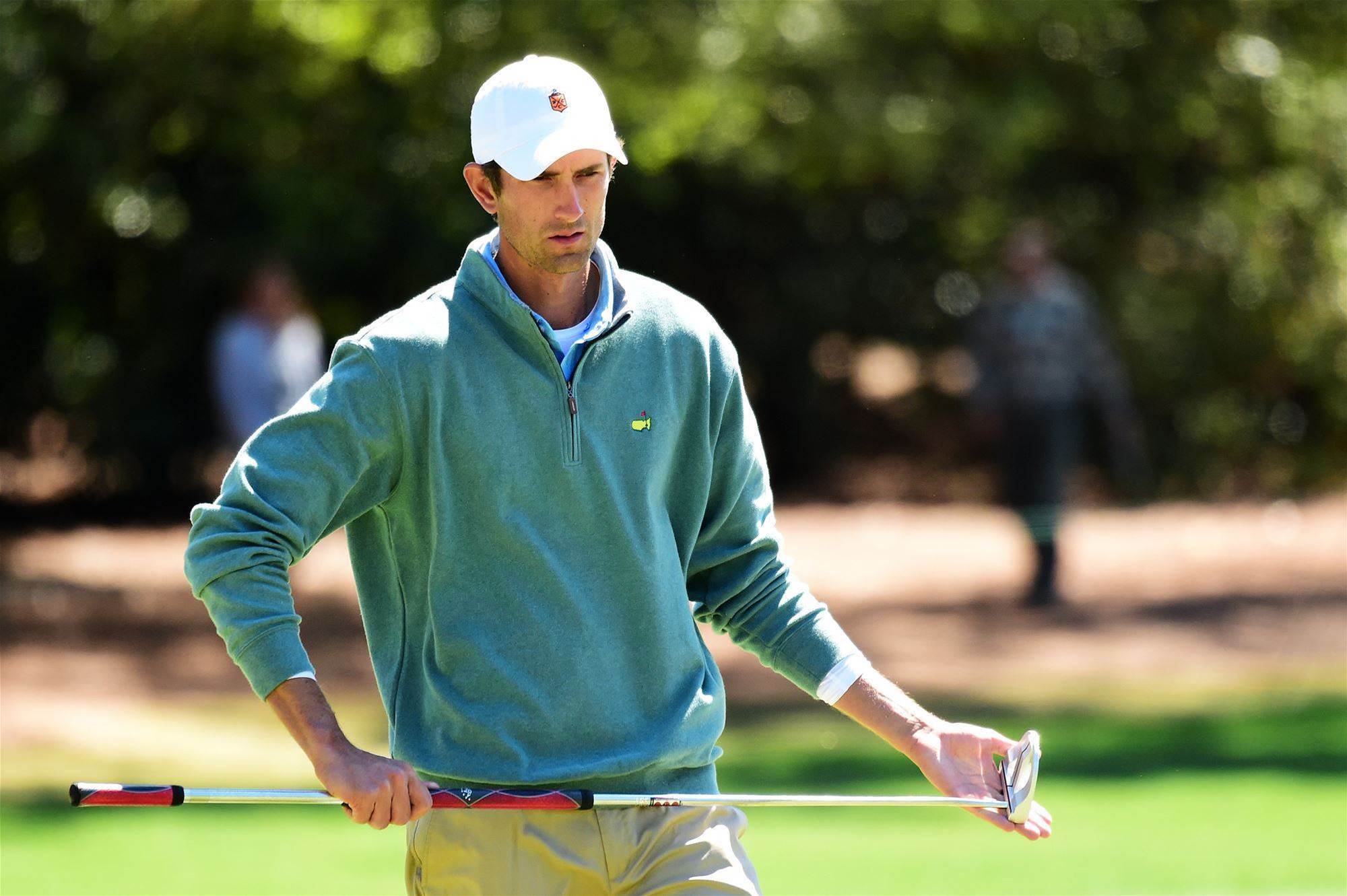 Financial analyst Stewart Hagestad collected he Silver Cup for being low amateur at the Masters. PHOTO: Rob Carr/Getty Images.
"As of now we're just kind of going through the process of trying to collect invites for the PGA Tour. Right now we have got four, we're working on the fifth at the moment."
Luck will make his professional debut at the Valero Texas Open in two weeks time.
Luck and Hagestad were the only amateurs to make the cut at the Masters. Hagestad, a 25-year-old financial analyst, is the first Mid-Amateur Champion ever to achieve the feat and he took home the Silver Cup. When Luck makes his pro debut in a few weeks, Hagestad will be back at work crunching the numbers in New York.
© Golf Australia. All rights reserved.