The strange thing about course ranking lists in golf magazines is that, while I never completely agree with the order of things, I always read them to see what the voters have come up with.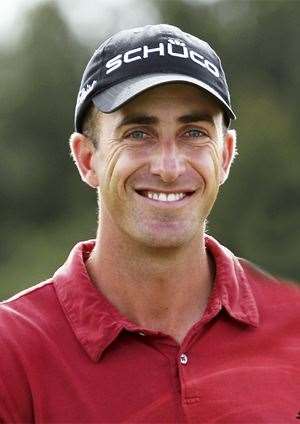 The strange thing about course ranking lists in golf magazines is that, while I never completely agree with the order of things, I always read them to see what the voters have come up with. If you're like me, you do too. Which got me thinking: what are the top-ten courses on my own particular list? And what criteria would I use to arrive at my conclusions?
Generally, the first thing I look for is an attractive piece of property. The beauty of the place and the environment has to be part of the equation. After that, it's all about the golf.
The key for me there is the feeling that I would never get bored playing that course. I could play it every day and be happy. And the more I get that feeling, the better I'm going to think it is. In a nutshell, that is how I rank courses.
Anyway, for what it's worth – and in no particular order other than the first two – here are the best ten courses I have actually played. No, check that. What follows are my ten favourite courses, which is a slightly different list. I'm sure there are courses out there – the National Golf Links and Shinnecock Hills spring immediately to mind – that would make my top-ten either way, but if I haven't been to them yet I'm hardly qualified to rate them sensibly. So here goes:
PINE VALLEY (US)
I know it's pretty boring to say so – because almost every magazine rates it No.1 – but Pine Valley is my favourite course to play. It is 18 holes that are all fun to play, set on an amazing piece of property. It would never get boring and always be exciting, which is everything you want in a golf course.
All I can tell you is that Pine Valley has no weaknesses. There is absolutely nothing wrong with it.
CYPRESS POINT (US)
This was the best course I had ever played until I played Pine Valley. But it remains a clear second. Cypress Point is a collection of really good holes that get better and better all day, until the 18th at least, which is a disappointing finishing hole.
Over the first six holes I was thinking, "Wow, this is fantastic." Over the next six holes I was absolutely convinced that I was playing the best course in the world. It was incredible. Then you get to the good stuff. It just keeps getting better.
You sort of get a glimpse of the ocean standing on the 1st green. But then you go inland a bit. You still know it is there, though. Then all of a sudden you get to what you have been waiting for all day – the magnificently scenic stretch of holes from the 14th onwards. And it doesn't disappoint. It is everything you expect it to be – and then some.
OAKMONT (US)
This is the one course on my list that is different from the others in that its mission has always been to be as difficult as it can possibly be. But, despite that, it makes my top-ten. Normally, such a philosophy is a recipe for disaster, producing courses that are a combination of too long and too narrow. In other words: miserable.
But not at Oakmont.
Somehow the combination of a great landscape and wonderful greens makes it loveable rather than detestable. There are those who say the course would be even better with no rough. But I'm not so sure about that.
Oakmont needs some rough, but Melbourne Sandbelt-style rough – four inches long and dry, from which the 'flier' is always a possibility. Just not 'hack-out' rough. There has to be some reward for finding the short grass. But, every now and then, it does us as golfers no harm to be beaten up.
CHICAGO GOLF CLUB (US)
This course is everything Oakmont isn't in that it is 100 percent about fun. It's a little bit eccentric. Not too many trees come into play. It has all the old C.B Macdonald stuff – a punchbowl green, a Redan-style par-3. And there is no pretentiousness. Every hole and every green is different and fun.
OLD COURSE AT ST ANDREWS (SCOTLAND)
This one was always going to make any list of mine. The Old Course remains the best example of strategic and interesting holes on the planet. It is different every time you play it. You learn something new every time. And every time I have played there – no matter how I happen to be scoring – I have found myself standing on the 17th tee far too quickly. A round there finishes before you are ready for it to finish. To me, that shows how much I have loved every minute of the experience. The Old Course is everything you want that experience to be. In fact, it is everything you want golf to be. It may not be that pretty, but as far as strategic interest is concerned, it is unmatched. I keep going back because I can't quite work it all out. And I'm not sure I ever will.
MUIRFIELD (SCOTLAND)
This course is just 18 great holes, during which you are asked every possible question. It's not quite as wide as I would like to see in order to keep it interesting. It's a bit narrow in places. But it's allowed to be that way because it is such a complete test of every club, driver through to putter.
There is a huge variety of holes at Muirfield, helped by the fact that the routing means that the wind is constantly changing direction. You very rarely go in the same direction two shots in a row. So if you can't hit every shot – high, low, right-to-left, left-to-right – you won't be able to compete with someone who can. It is the most complete test in golf, even more than the Old Course. Because it has an accuracy component you don't find at St Andrews.
SWINLEY FOREST (ENGLAND)
I'm sure there are ten courses in the world better than this one. But there aren't ten I've enjoyed more. This course is like a mini-Pine Valley. I love the old-time atmosphere amid the heather and the trees. It just feels right and is the way golf is supposed to be away from the coast. Everything is natural. And if I had 150 acres in my garden I'd want it to look like Swinley Forest.
It also happens to have 18 really good holes. It is short by modern standards, though. If I played it every day I would have to do so with a limited set of clubs, or with persimmon woods and balata balls. That would be perfect … and huge fun.
I even love the sight of the pompous old guys wearing tweed jackets with the leather patches on the elbows out walking their cocker spaniels. That also adds to the overall experience. I'm just an old romantic at heart, I guess.
NORTH BERWICK (SCOTLAND)
Again, the word 'fun' comes to mind. I would never get bored playing here. There are interesting shots all the way round, starting on the first tee, which is in the town just like St Andrews. But is it less organised than the Old Course. The tees and greens seem to be a bit more haphazard in their relationship to one another. So you have to work it out as you go.
I like that.
Coming back, that feeling returns over the closing holes. There are people out having picnics and walking their dogs across the fairways. You have to give way to the townsfolk. It's just great fun.
It's not necessarily easy, though. Even on a nice day, you could put the pins in spots where even good pros would have trouble breaking par. Or you could put them in places where everyone would shoot six-under. It has something for everyone.
North Berwick also has what a friend of mine calls "the shortest par-5 in golf" at the 16th. That hole has the most absurdly brilliant green I've ever seen. No one could get away with building it now. But I'm not sure why because it is so much fun. There's that word again.
One other thing: the little children's course that runs alongside the 15th and 16th holes is just delightful. Adults can only play if accompanied by a child. That fact alone tells me that North Berwick – and Scotland in general – 'gets it'. I mean, is there a better way to grow the game?
ROYAL MELBOURNE WEST COURSE
I grew up right next-door and there isn't a bad hole on the course. Some say the first is a bit weak but for me it is a fantastic opening hole. Then the next 17 holes are incredibly good. The runs of 4-7 and 10-12 and 16-18 cannot be improved upon. Nowhere is better.
I laugh sometimes at how lucky I was as a kid. I grew up thinking Royal Melbourne was normal. I knew it was good because everyone said it was good. And I thought golf was the best sport ever because it was so good. Only later did I realise that not every course was like that.
Perhaps the biggest compliment I can pay Royal Melbourne is that – although I have played there thousands of times – every time I go back it gets better in my mind. It's like great art or great music in that respect.
KINGSTON HEATH
For me, this is clearly the second-best course in Australia, although there are a couple of new contenders in Barnbougle Dunes and Lost Farm in Tasmania. The best thing about Kingston Heath, though, is that it has great holes built on mostly poor or boring land. It is genius really, and the measure of how good a course you can build on a less-than-perfect site.
It's getting better, too. Over the past 20 to 30 years the course has improved through good tree management. That's so important.
One last thing. While recognising that every course ranking is by definition subjective, I have a suggestion as to how we could come up with the definitive list. Lock the ten best architectural brains on the planet in a room – beer and pizza optional – and don't let them come out until they have agreed on at least the top-50. If guys like Tom Doak, Bill Coore, Ben Crenshaw and Mike Clayton can't figure it out, no one can.
© Golf Australia. All rights reserved.