FootJoy, the No.1 Shoe in Golf, has been trusted by the greatest golfers in the world for a singular dedication to the game of golf and relentless commitment to innovation performance, style, comfort and quality. In fact, FootJoy has been the No.1 shoe chosen by players at every PGA Tour tournament for 75 straight years.
As part of their continued commitment to performance innovation, FootJoy introduces the all-new HyperFlex, tuned specifically for golf to deliver crazy-soft comfort and performance along with support that returns energy to the golfer.
HyperFlex features an advanced midsole/outsole combo that includes two new technologies that provide unrivalled comfort and performance where you need it out on the golf course.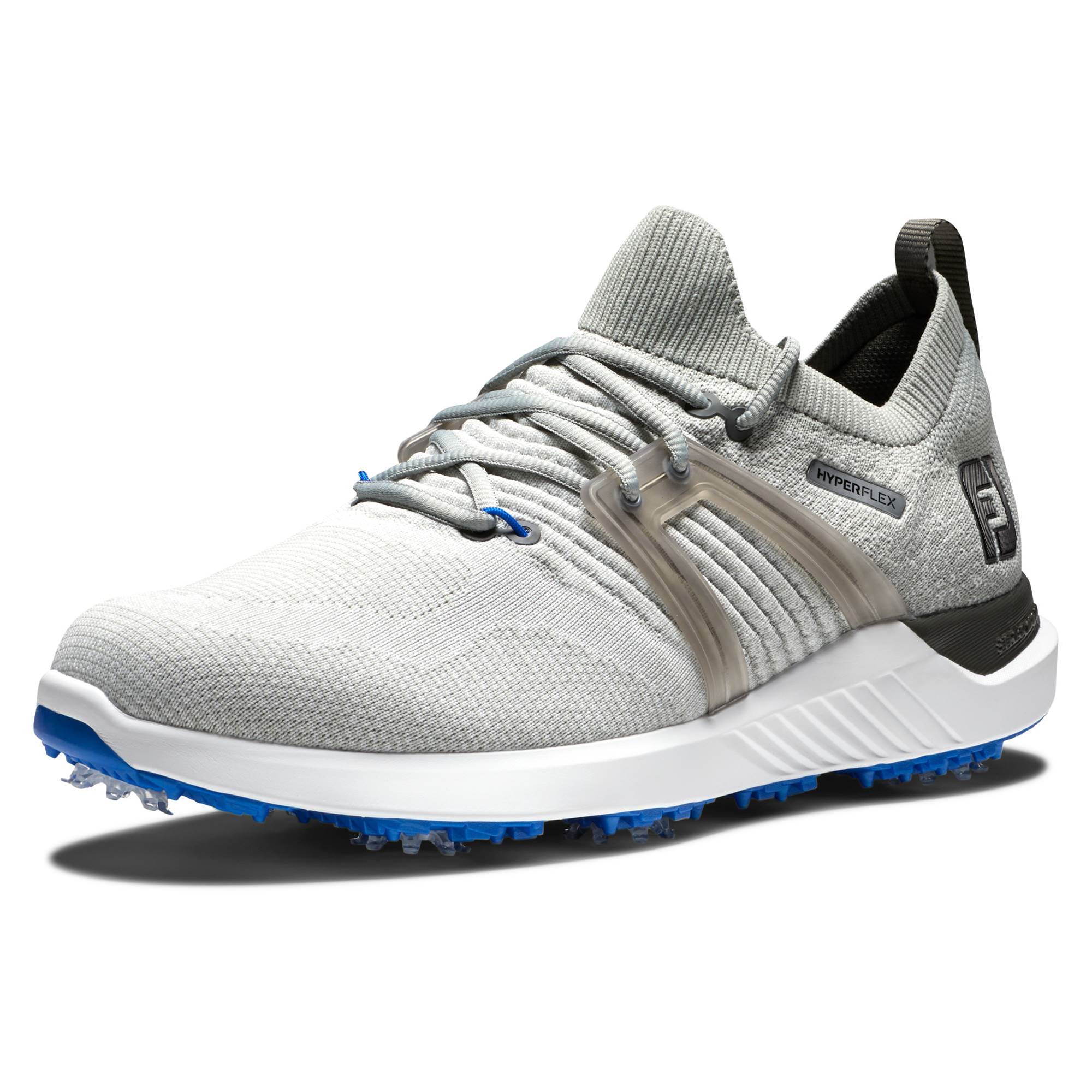 FootJoy's 'StratoFoam' cushioning is a proprietary foam blend that provides optimal support and comfort in any conditions. This midsole design provides the perfect blend of cushioning which helps absorb shock while maximising energy return to reduce foot fatigue.
The all-new 'OptiFlex' outsole design features dual flex grooves that flex naturally with your foot for comfort as well as a thin, semi-rigid TPU flex plate that promotes multidirectional flexure and traction where you need it in the golf swing.
"When you take the first steps in HyperFlex, you'll notice that the shoe moves in unison with the foot," Vice President, FootJoy Footwear Chris Tobias said. "This new outsole technology is designed to mimic the natural flexure of the foot, so not only are you getting a great walking shoe, but a shoe that will maximise the ground force throughout every movement in the golf swing."
Available in Australian golf shops from February 1, HyperFlex features breakthrough performance fit technology, delivered with athletic-inspired styling and materials in both a laced version as well as the all-new 'WRAPID, powered by the BOA Fit System'. This innovative new system features an asymmetrical configuration that ensures a dialled-in, precision fit with a reduction in pressure on the top of the foot. It enables the shoe to move with you, wrapping your foot in complete security, all while providing powerful support through the swing.
Tour players have already made the switch to incorporate HyperFlex in practice and in play at tournaments around the world, including Rafa Cabrera Bello and Bernd Wiesberger.
"They look and feel so athletic," Cabrera Bello said. "Super comfortable the moment you put them on."
"It's a great looking shoe that you can just slip into," added Wiesberger. "You get that great stability without sacrificing on comfort."
Launching in unison with the HyperFlex footwear is the all-new HyperFLX glove, featuring the same commitment to innovation performance, style, comfort and quality.
"As the leader in gloves, we have a commitment to enhance the golf experience through golf-specific innovation, which is evident here with this new product launch," Vice President, FootJoy Apparel, Gloves and Accessories Whitney Trimble said.
The new HyperFLX glove features a premium cabretta leather palm that provides a super-soft, comfortable feel, and a lightweight 'MicroVent FiberSof' material on the back of the hand for added breathability. The 'Powernet Mesh' along the knuckles is placed with purpose, increasing moisture control and fit consistency, the new glove arriving at retail on February 20.
RRP: $279.95 (BOA); $249.95 (laced); $34.95 (HyperFLX glove).
Learn more at www.footjoy.com.au or follow @footjoyanz on Facebook or Instagram.
© Golf Australia. All rights reserved.