The European Tour heads to the birthplace of golf this week for the Scottish Open with the in-form Russell Knox a strong chance of giving the locals something to really celebrate … Finally.
It's enough to make Old Tom Morris roll in his grave.
The 'Keeper of the Greens' at St Andrews would hardly know what to make of the state of professional golf in his beloved Scotland today. In his day, the Scots were the undisputed kings of the game, which is understandable given they invented golf. In the late 19th and early 20th centuries, some of the best young pro golfers in Scotland immigrated to countries like the United States and Australia, taking their knowledge of the game with them.
The likes of Carnegie and Walter Clark, Dan Soutar, James Herd Scott, David Anderson, Victor East and Rufus Stewart all had a tremendous impact on the sport here in Australia, whether it was winning championships, designing courses, making clubs or teaching the game.
Today, it is a much different story.
Sandy Lyle and Colin Montgomerie were the leading lights of Scottish golf for many years. Paul Lawrie, of course, won The Open on home soil at Carnoustie in 1999 and was part of two winning European Ryder Cup teams. Stephen Gallacher was the last Scot to play in a Ryder Cup back in 2014.
The Home of Golf will be a focus for golf over the next two weeks with the Scottish Open to be played at Gullane this week, before the game's best players descend on Carnoustie for The Open Championship.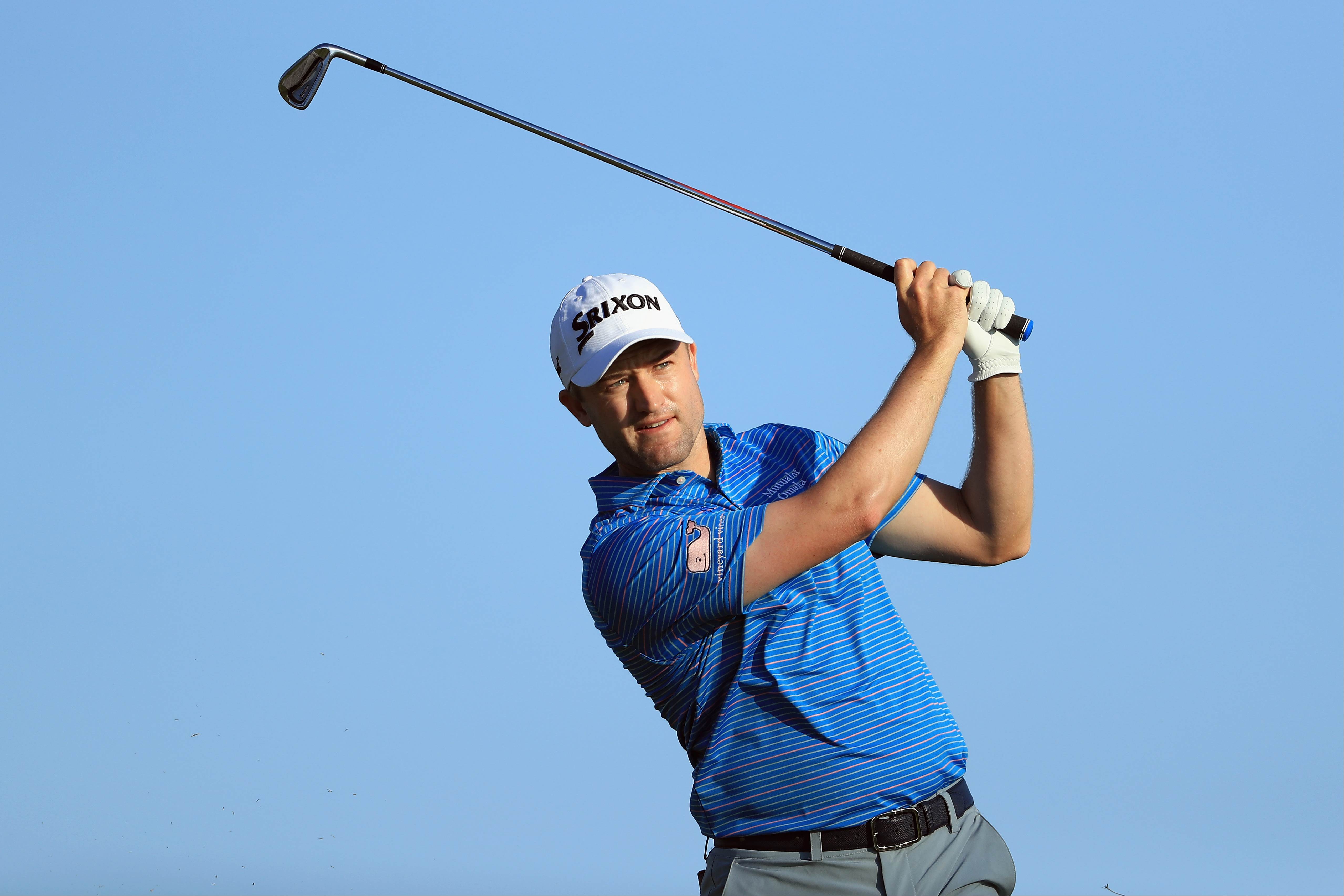 Knox will be one of just eight Scots in the field for the Scottish Open. PHOTO: Getty Images.
At Gullane, there will be just eight Scots in the field of 156 for their national Open. By way of comparison, their English neighbours had nine starters this year at the US Masters, which is generally regarded as the hardest start to achieve in world golf.
One of the eight is 33-year-old Russell Knox, who hails from Inverness but lives a stone's throw from PGA Tour headquarters in Ponte Vedra Beach, Florida. While he is based in the States and is a PGA Tour member, he still plays four or five European Tour events every year.
Prior to his victory in the Irish Open at Ballyliffin on Sunday, Knox was ranked No.87 in the world, having been as high No.18 in February 2017. The week before, Knox was No.114 in the world heading into the Open de France and Scotland was without a player in the top-100 of the world ranking.
"I got up to 18 in the world. I saw how good a place that was and I think I tried to get better too quickly." – Russell Knox
But a fortnight can be a very long time in professional golf.
He tees it up this week on home soil at No.49 and with two impressive weeks under his belt, which started with a closing round 65 to grab second place in Paris. On to Ballyliffin and Knox came from six strokes back on the final day to claim the Irish Open in a play-off over New Zealand's Ryan Fox.
Knox, in just two weeks, has played eight rounds in 20 under, finished T2 and 1st and collected €1,449,685 (A$2.28 million) to storm into fifth place in the Race to Dubai. He's also now very much in the discussion for Ryder Cup selection.
Knox won the Irish Open after defeating Ryan Fox in a play-off. PHOTO: Getty Images.
Having reached No.18 in the world in 2016, most of the past two years was a struggle for Knox, who believes he tried too hard to crack a spot in the top-10 and it proved to be his undoing.
"Golf's hard. I got up to 18 in the world. I saw how good a place that was and I think I tried to get better too quickly," he said in the wake of his Irish Open victory. "I've kind of preached to myself and younger players my whole career that you just kind of get better slowly without almost forcing it without trying to get better.
"You just naturally evolve as a golfer. I think I got to the point where I was really close to being right where I wanted to be, top-10 in the world, and I just pushed too hard and I got worse.
"Once you lose your confidence, which I did a little bit, and I was tinkering with equipment, I just didn't quite get it right. But I knew starting this year, I'd played good golf and I knew that eventually, something about was going to happen.
"The last couple months have been really good. Just not quite finishing off and quite holing the putts and hitting the shot at the right time. These last two weeks, it's been really good."
Know will be too short to back to be the leading Scot at Gullane this week. PHOTO: Getty Images.
Knox will be at unbackable odds to be the leading Scot at Gullane this week, which is indicative of the poor depth of Scottish pro golf at the moment in both the men's and women's games. The men have Knox as their flag bearer, while 48-year-old Catriona Matthew remains Scotland's top-ranked woman at No.212.
"I don't know why Scottish golf isn't better than it is," said Knox in an interview with the New York Times last year. "It should be. I mean, the amateur system is great and coaching's great. But for some reason, there just haven't been as many players to win, especially from my kind of age."
"I don't know why Scottish golf isn't better than it is. It should be." – Knox
Knox's win at Ballyliffin made him the first Scot to win a regulation European Tour event since Richie Ramsey claimed the 2015 Trophee Hassan. This week, he will have the Scottish flags waving as he aims to become the first Scot since Montgomerie in 1999 to win his home Open. In what is a remarkable stat, Monty remains the only local winner of the title in the tournament's 45-year history.
Regarded as one of the most accurate drivers of a golf ball
on the PGA Tour, Knox will be better than most in controlling his ball on Gullane's fairways, which have been baked hard by un-Scotland-like warm and dry weather during the past month.
RIGHT: Know will travel to Carnoustie to compete at The Open Championship next week. PHOTO: Getty Images.
"Right now I'm enjoying winning this trophy right here, and The Scottish Open is going to be an amazing week," Knox said. "But if I go on and struggle the next two weeks, I mean, I'm enjoying this victory. This is a sweet one. I'm going to really enjoy this moment and the next two weeks.
"But you never know. I mean, the field … I've beaten everyone before that's in the field. It can happen. I'm going to try my best, and you never know, do you. It's a weird game."
Even OId Tom would agree with that.
© Golf Australia. All rights reserved.