For anyone with an interest in golf and its future, the suggestion that the game needs more women is not even close to a ground-breaking statement
Increased participation in the actual playing of the game is one of the great challenges facing golf in this country and the entire world. One where plenty of great ideas have been instituted and some ground made, but so much more needs to be done.
Far less attention is paid to increasing the numbers of women in the golf industry.
But there is hope; Last week and this week perfectly shines a light on two of the positive examples the world of golf can follow.
Firstly this week is the PGA Championship, where PGA of America President Suzy Whaley (pictured above) will be a constant presence.
Secondly, I implore you to listen to the latest episode of The Thing About Golf podcast released last week where Rod Morri sat down with Yarra Yarra Golf Club General Manager Andrea Watson.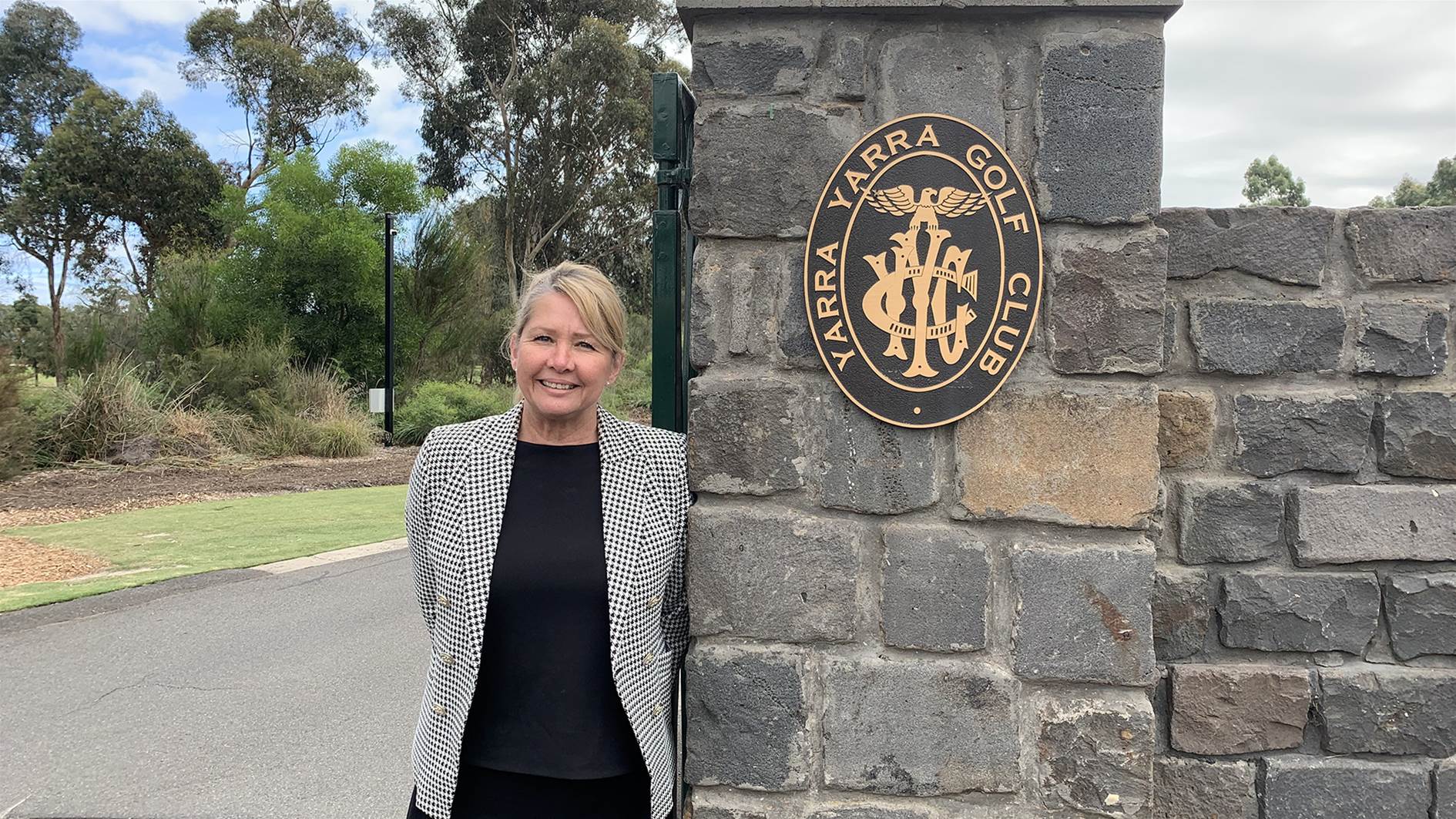 Andrea Watson is now the general manager of Yarra Yarra Golf Club in Victoria. PHOTO: Supplied.
Watson is the lone woman GM of a golf club located in Melbourne's famed Sandbelt region, having risen to the role in March 2020. And her insights into women in the golf industry throughout the entire hour long chat is equal parts fascinating and horrifying.
A non-golfer when getting her start in the golf industry, Watson has proven herself a standout operator in the game in Australia and yet despite her impressive resume and experience, faced constant roadblocks and discrimination on her way to her current job. So much so, she considered walking away from golf.
That such an important figure could contemplate exiting our industry is a blight on the game. And so too is that it seems at all remarkable that a person like Watson has achieved the role she has.
This issue isn't just limited to clubland and management positions, with the next issue of Golf Australia magazine including a number of stories about other areas of the golf industry lacking in women. And they are poorer for it.
As mentioned earlier, there are programs in place to right the ship, including Golf Australia (organising body) creating the Vision 2025 concept that again is touched on in the podcast.
Like everyone in any industry, Watson doesn't have all the answers, but having been in the industry a long time across various aspects myself, I am far more informed on this particular issue having merely listened to the interview that also covers a great deal of other subject matter.
Watson and Whaley are by no means alone in the scope of influential women in golf who are doing their bit to make the game we all love better.
Beth Ann Nichols was recently named the first female Golf Writers of America president, while at home our regular contributor Karen Harding was recently the Secretary of the Australian Golf Media Association.
And English pro Meg MacLaren is one of golf's greatest assets, who so admirably continues to push the cause of women in golf via her writing and social media despite the ridiculous comments and replies she receives each and every time from people who claim to be golfers, yet seem to have little care for the game.
These women are just a small sample of those doing great things and all need to be listened to and allowed to have career trajectory goals in the mould of Watson and Whaley.
Otherwise the game itself, not just for women, will suffer greatly into the future.
© Golf Australia. All rights reserved.