After initially appearing as prototypes on the PGA and European Tours in June this year, Titleist has announced the introduction of the new 718 irons, which will be available in retail outlets worldwide in September.
An all new model for Titleist, the AP3, which the company calls a "player's distance iron", is one of six different models – AP1, AP3, AP2, T-MB, CB and MB – that make up the 718 line, which are designed to suit a wide variety of golfers and live up to Titleist's reputation for innovative, high quality and high performance golf equipment.
"Golfers trust Titleist to design and manufacture the premier irons in the game and not make any sacrifices," said Vice President of Marketing, Titleist Golf Clubs Josh Talge when introducing the new range. "Our R&D team is relentless when it comes to improving iron performance and engineering new technologies into head profiles that look, sound and feel great."
And 718 irons have already achieved success on golf's biggest stage. Jordan Spieth's miraculous recovery from Royal Birkdale's driving range on route to the Claret Jug was with a 718 T-MB 3-iron.
Spieth's good friend and fellow Titleist devotee Justin Thomas trusted a set of 718 MBs to claim his maiden major title at the PGA Championship at Quail Hollow just a few weeks later.
The latest version of the company's hugely popular game improvement model, the 718 AP1 offers players maximum forgiveness and distance in a look and feel golfers will instantly recognise as classically Titleist. A progressive design that incorporates hollow-body long-irons and undercut cavity mid- and short-irons delivers individual performance for each iron in the bag while high-density Tungsten helps deliver a low Centre of Gravity (CG) for a higher launch.
Inspired by the company's Concept C16 irons, which achieved breakthrough distance in a smaller player preferred head, and fitting into the range between the AP1 and AP2, the new 718 AP3 produces outstanding distance through a hollow-blade design and thin, unsupported face in a new player's shape.
"AP3 truly represents the best of both worlds," Talge said. "We're giving you the distance and forgiveness of a game improvement iron packed into the look and feel of a player's iron."
One of the most popular iron models on tour the AP2 is renowned for its combination of feel, looks and performance. Building on the previous AP2 model's success and popularity the 718 AP2 utilises both high-strength steel and tungsten in a co-forged construction to deliver improved performance on off-centre hits, increased stability and playability as wells as a refined leading edge for improved turf interaction in a tour preferred profile.
Titleist initially introduced the popular T-MB as a utility iron, and the 718 T-MB takes the category to another level. Offering the high launching, hollow-body design of the original long-iron replacements in an innovative, multi-material full iron set with a classic muscle back shape.
"T-MB is an absolute workhorse that launches high and just keeps going," Talge said. "Players can't believe the performance they get out a club that from address looks like a classic muscle back."
The 718 CB features a tour preferred sleek cavity-back appearance that will appeal to better players and almost hides the model's high-performance construction that includes progressive CG throughout the set for optimised ball flights.
There's also an average of 74.8 grams of strategically placed high-density Tungsten in the long- and mid-irons, for increased ball speeds across the face and improved performance on mis-hits.
Rounding out the range is Titleist's modern spin on a classic muscle back iron, the 718 MB. Each 718 MB iron is forged from a single billet of carbon steel to provide blade iron purists with unmatched feel while the latest muscle back design delivers ultimate ball flight control.
Fittings for the new 718 irons begin September 1 with products appearing in golf shops worldwide September 29.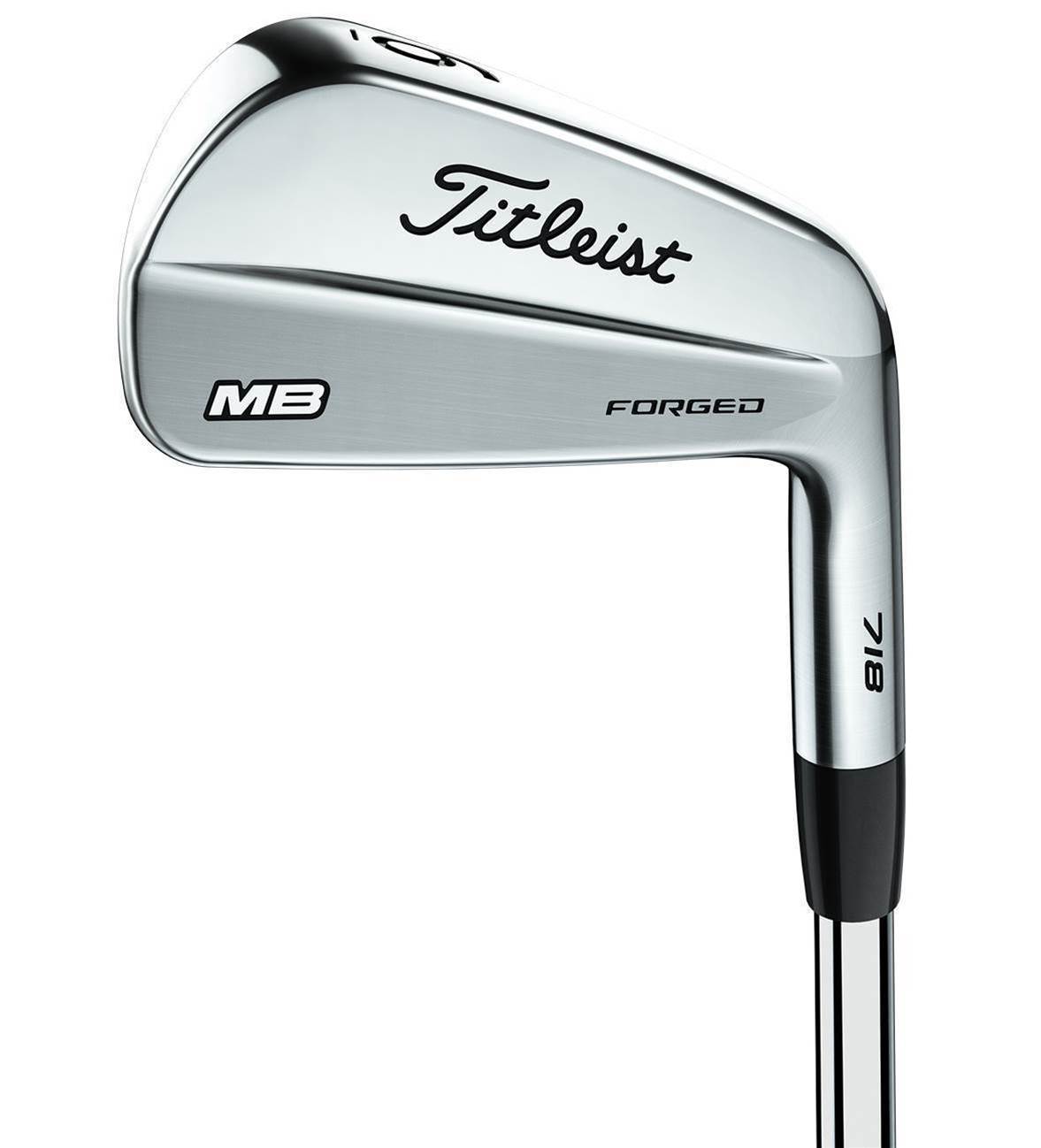 SRP:
718 AP1: $189 per club (steel); $229 per club (graphite).
718 AP2, AP3, CB, MB: $249 per club (steel); $289 per club (graphite).
718 T-MB: $369 per club (steel); $409 per club (graphite).
For more information about the 718 irons, including specifications, visit www.titleist.com.au and keep reading Golf Australia magazine and Golf Australia Express.
© Golf Australia. All rights reserved.