India's Gaganjeet Bhullar returns home for his first competitive start since March, ready to show why he is one of the country's best golfers when the ninth edition of the US$400,000 Panasonic Open India starts on Thursday.
With nine Asian Tour titles, Bhullar holds the most number of victories by an Indian golfer on the Asian Tour and is also the player with the most number of victories in the field.
Bhullar has been playing primarily in Europe this season following his win in Fiji last year. While it has been a season of mixed fortunes, the 31-year-old hopes to turn the corner with his first Asian Tour victory on home soil this week.
"I've never won so far in India and last year was really good when I got my first European Tour win in Fiji," Bhullar said.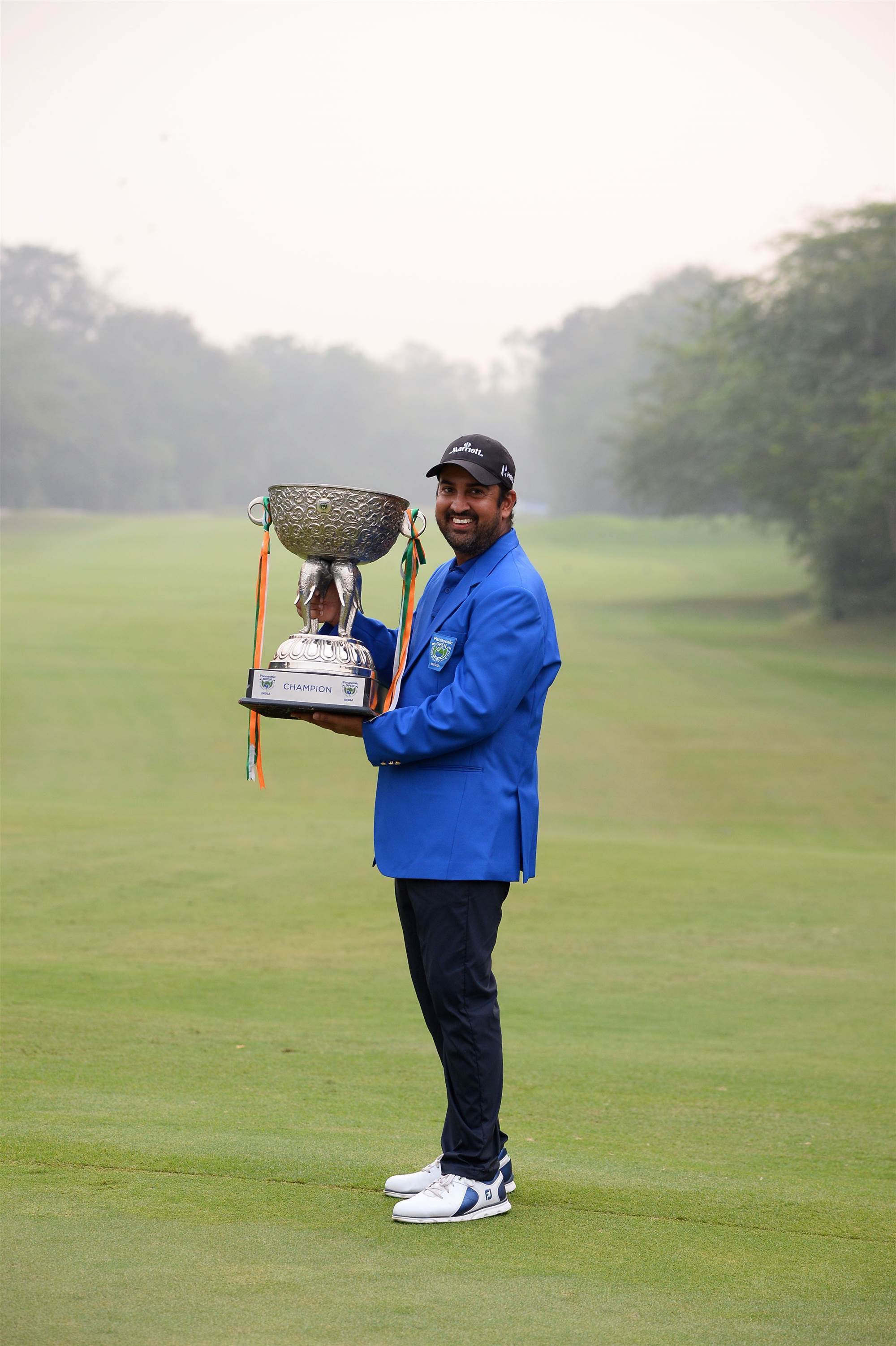 "This year I started off really well but the second half on the European Tour was not as good as I was expecting. But right now I'm feeling good, the body is feeling good and I'm hitting the ball well."
RIGHT: Shiv Kapur won the Panasonic Open India two years ago. PHOTO: Sajjad Hussain/AFP via Getty Images.
Shiv Kapur narrowly missed out on his fifth Asian Tour title in a playoff defeat in Thailand last week and is hoping to bounce back and reclaim the Panasonic Open India title which he won in 2017.
The 2019 edition will see five of the eight previous winners return to the event with defending champion Khalin Joshi hoping to become the first to successfully retain his title at the Panasonic Open India, which tees off at a new venue at the Classic Golf and Country Club this year.
Rory Hie will be hoping to break local hearts and its dominance again when he returns to his winning venue again after two months.
Hie became the first Indonesian to win a title on the Asian Tour and he did so in spectacular fashion with his wire-to-wire victory at the Classic Golf and Country Club International Championship in September.
© Golf Australia. All rights reserved.