The former Victorian Open champion stays loyal to his roots while including a pair of American 'bucket list' gems among his top-ten layouts.
Royal Melbourne GC (East & West) Melbourne, Victoria
I grew up around the corner from Royal Melbourne (pictured below), had my first job there and it built my passion for golf course design. It is simply the best course in Australia and I will never turn down a chance to play either 18.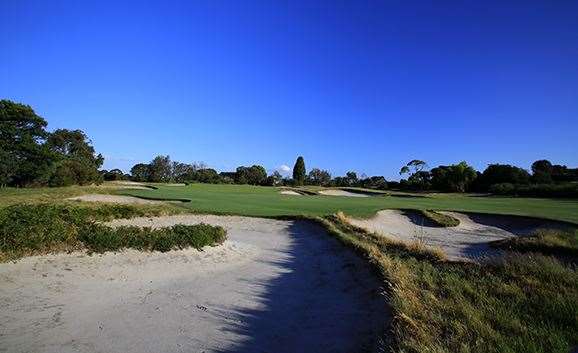 The Lakes GC Sydney, NSW
A course that divides opinion but I love the strategy required to play there. I played well in the Australian Opens at The Lakes (T-9 in 2010, T-29 in 2011, T-23 in 2012) and it's a great tournament venue.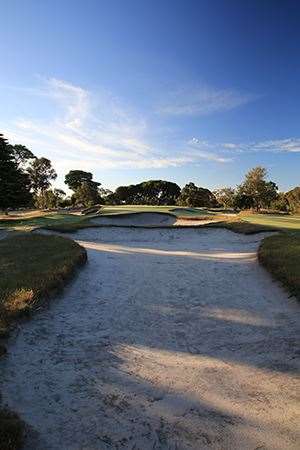 Cheltenham GC Melbourne, Victoria
My first club, with a great culture and a course that teaches you to hit the ball straight. I love going back for one of the coldest beers in Melbourne.
Victoria GC Melbourne, Victoria
Victoria (pictured right) is my home club and has such a great balance of short and long holes. It's always a challenge to score well.
Niagara Falls CC New York, USA
This course overlooks the Niagara River and hosts the Porter Cup, one of the elite amateur events in America. I have been back several times since playing that event and have a heap of great friends there.
Augusta National GC Georgia, USA
I'd love to make it to Augusta (pictured below) to play the Masters at least once in my career. It's hard to find a better risk-reward course.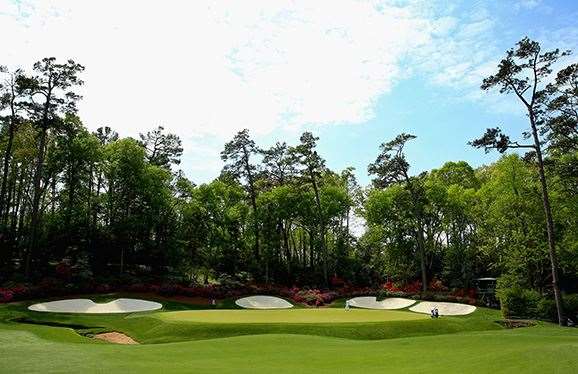 St Andrews (Old Course) Fife, Scotland
Even after playing it a number of times, it still amazes me that they built such a great strategic test so long ago.
Cypress Point Club California, USA
This ultra-private club near Pebble Beach is at the top of my list of courses to play at least once in my life. An Alister MacKenzie classic.
Carnoustie GL Angus, Scotland
If you don't have all the facets of your game under control, Carnoustie will tear you apart. It's the ultimate test of a golfer.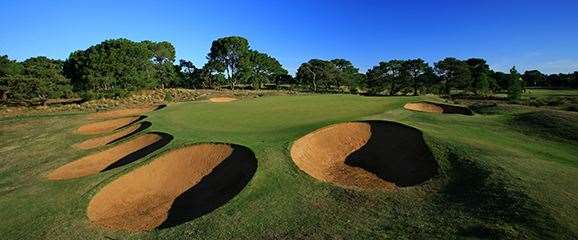 Royal Adelaide GC Adelaide, SA
A tough but fun test of golf over great land. Royal Adelaide (pictured above) holds fond memories for me of playing the World Amateur Team Championships for the Eisenhower Trophy there in 2008. Scotland beat an American side containing Rickie Fowler, Billy Horschel and Jamie Lovemark. Rohan Blizard, Tim Stewart and I combined to finish sixth for Australia.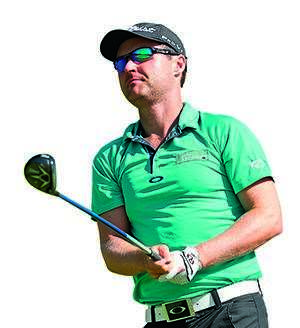 THE GRIFFIN RESUME
Represented Australia at the Eisenhower Trophy in Adelaide in 2008.

Completed a Commerce Economics degree before turning pro.

Won Korean Tour events in three consecutive years (2012 to 2014), two of which were co-sanctioned with OneAsia.

Topped the OneAsia order of merit in 2013.

Owns two PGA Tour of Australasia victories, including his home-state Victorian Open two years ago.
© Golf Australia. All rights reserved.