A small town in the heart of Victoria's Goldfields region has brought some fun back to golf, and is striking it rich with expanded memberships and plans for future course improvements.
You've probably never heard of the Tarnagulla and District Golf Club.
You won't find it on any national ranking lists. But it is a much-loved little nine-hole country course that has been around for 103 years, with a devoted membership that is growing ... just a handful of years after being on the verge of extinction.
This story begins in 1917 with the opening of nine fairways and sand-scrape greens laid out on a cleared reserve to the north of what once was a bustling goldfields town, Tarnagulla. Today, Tarnagulla could almost be classed as a ghost town: a speck on a map on the highway 30 minutes west of Bendigo, with all the old diggings returned to the rugged bush, and just 300 or so permanent residents.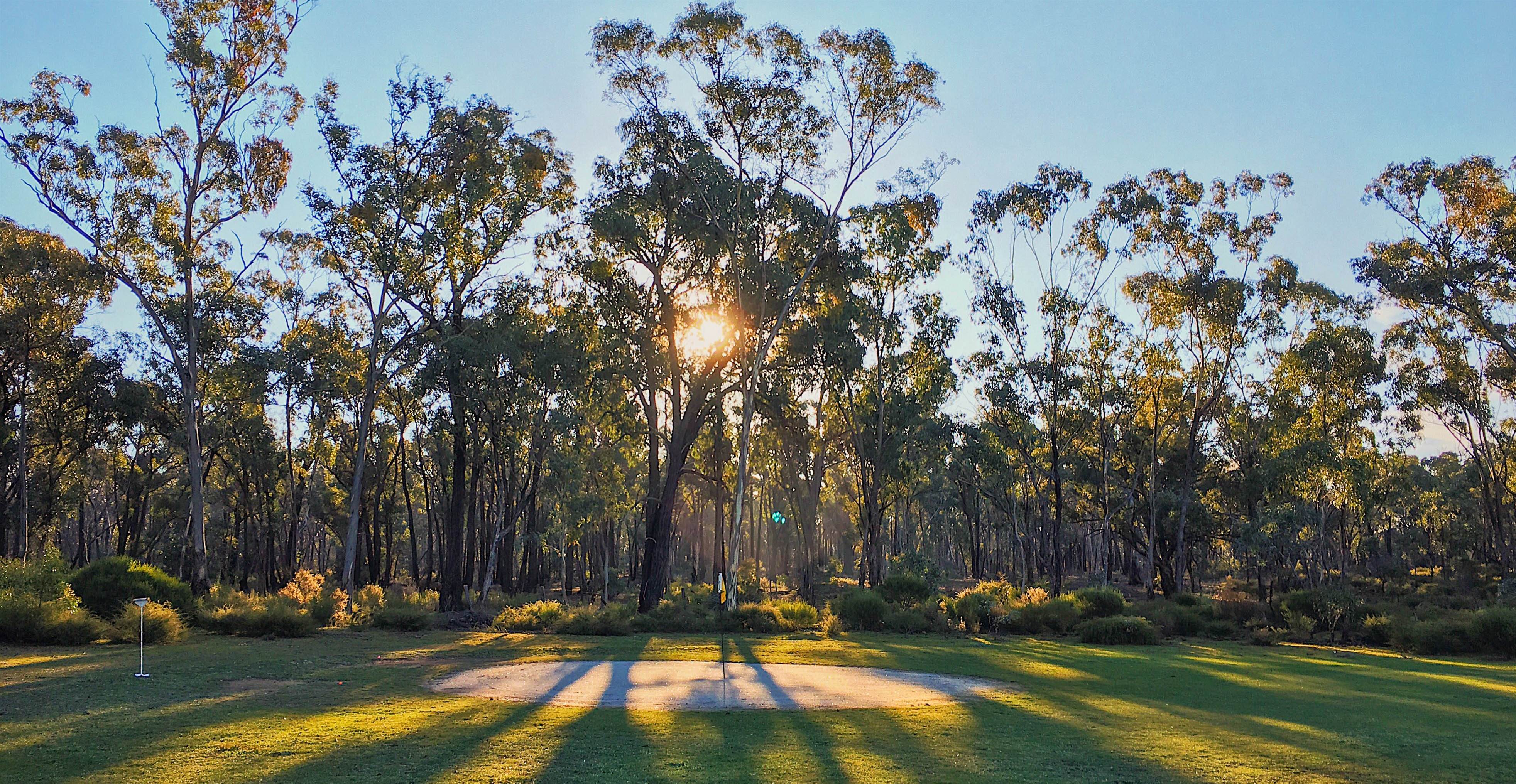 Tarnagulla GC says it has listened to what local golfers wanted. PHOTO: Sean Radich.
According to the Club President, Liam Radich, Tarnagulla Golf Club's peak was probably in the 1970s and 80s when the regular Saturday competition would attract 50-60 golfers. The club has always been community-run, with residents from around the district and holiday-home-makers from Melbourne helping in the upkeep of the club.
After incorporation of the club in 1922, records from 1923 show there were 52 members – 29 women and 23 men. But, like many golf clubs across Australia in the early 2000s, Tarnagulla succumbed to a gradual decline in memberships and competition play. By the start of 2010 there were only five members. The last women's club champion was awarded in 2003, and the men's in 2009. By 2016, the Tarnagulla and District Golf Club was close to bust.
However, with a new outlook, a new committee, and a decision to focus on fun, Tarnagulla is back to boom times with close to 60 annual fee paying members, while its annual Easter competition day attracts 90 players, friends and family.
Tarnagulla GC can be found in the heart of Victoria's Goldfields region. PHOTO: Sean Radich.
The drastic turn around in the club's fortunes came from dispensing with some of the traditional elements of a typical golf club and listening to what the local golfers wanted.
"In order to revive the golf club, we spoke to those who played the course and asked them what they wanted from their golfing experience," Radich said.
"Then we looked at making some small tweaks to try and attract them. Most said that whilst they loved playing golf, they simply did not have the time to play 18 holes. Also, many of the competition days conflicted with other sports, like country football and netball. Others suggested that whilst they liked playing golf occasionally, the thought of competition golf was scary, staid and a bit too formal for them."
Like most clubs in the region, Tarnagulla's golf season runs from around March to November every year, as the summer heat browns off the un-watered fairways.
Tarnagulla hosts nine-hole days spread throughout the season to attract more people to the club. PHOTO: Sean Radich.
So rather than holding traditional weekly competitions, Tarnagulla hosts fun nine-hole golf days spread throughout the season, often coinciding with long weekends when there are more visitors in town and when the local sporting competitions usually take a break.
The club opens with the Easter Ambrose Cup, and each golf day has a different format to maintain the golfers' interests, and to make sure the casual golfer isn't penalised too harshly.
"We wanted to create a fun atmosphere from the outset, so to do this we created promotional posters that were colourful and quirky, and came up with names for the golf days to try and catch your attention or reference the local area, such as the mob of kangaroos that visit the course every evening, and the legend of the local puma," Radich said.
"We began placing the posters throughout the area and on Facebook, and the local community really seemed to embrace these. We even had locals who took it upon themselves to photocopy them and hand deliver them to letter-boxes around the region! And the posters for 'Kangaroo Caddy', 'Big Cat Scramble', 'Three Club Monty' and 'Queen's Birthday Bash' have become collector's items to some in the district."
Volunteers have cleaned up the encroaching bush and refreshed the sand-scrape greens. PHOTO: Sean Radich.
The committee and club volunteers provide a family-friendly atmosphere with a big celebratory afternoon tea for every event to encourage as many golfers to return, and to bring friends or family with them to enjoy the homemade cakes.
You don't need a formal handicap to play the club's golf days, and anyone who wants to play and doesn't have any clubs can borrow a set as well as balls and tees. Children play for free, while friends and family are encouraged to walk the course if they don't want to play nine holes. And there's no such thing as a dress code.
On a golf day everyone is given a nametag to make it easier to start up a conversation, and all that attend are welcomed like a long-lost friend with a cup of tea, cold drink, snacks and sweets.
RIGHT: Tarnagulla has close to 60 annual fee paying members. PHOTO: Sean Radich.
"One of my proudest days as Club President has been seeing three generations of a family – one with their baby in a pram using it as golf buggy – all playing a team golf event. And over on a separate fairway there was a regular Tarnagulla golfer, who had his six-year-old grandson riding his mountain bike alongside giving him encouragement.
"Seeing that is fantastic, because if families are coming to play then we know we will have future Tarnagulla golfers to keep the club going."
And looking towards the future, Tarnagulla wants to improve the facilities for golfers, as well as maintain the strong membership numbers and regular golfers that play the course. During the past three years, volunteers have cleaned up the encroaching bush and refreshed the sand-scrape greens after a long period without course maintenance.
Some of the posters created by Tarnagulla GC. PHOTO: Sean Radich.
The club plans to install new signage to help new golfers navigate the course, and there are discussions to build some alternate tees to create another nine holes on the same fairways and greens.
And when COVID-19 restrictions allow it, the club will hold its first 18-hole club championships again … and the new champions can be added to the long list on the board that takes pride of place in the clubhouse.
To find out more about Tarnagulla Golf Club's golf days, visit the club's Facebook page: www.facebook.com/tarnagullagolfclub
© Golf Australia. All rights reserved.