An extensive and ongoing redesign has this Perth course gradually climbing the ladder in Golf Australia's biennial ranking of the nation's best layouts.
Forty years after it first opened for play, Sun City Country Club made its debut in Golf Australia's Top-100 Courses ranking in 2014. Earlier this year, it improved by 16 places to No.84 and the feeling among this magazine's judging panel is it is destined to keep moving higher when the next ranking is published in 2018.
The course first opened for play in July 1974 and was originally intended to be a part of an adjoining housing development planned by high-profile businessman Alan Bond.
But after nearly four decades the massive number of imported trees that lined most of the doglegging fairways had significantly changed the original characteristics of the course designed by Bob Green in collaboration with the club's first captain, Murray Dawson.
Given the quality of the terrain and it's very good routing, the layout was a long way from reaching its highest potential. The biggest criticism related to the huge trees that narrowed the doglegs and forced players, especially shorter hitters, to take a longer route to the green.
A few years ago, with a real estate development planned along the southern edge of the course, the club decided it was an ideal time to masterplan a redesign of the layout and the design team of Ogilvy Clayton Cocking and Mead (OCCM).
The redesign of the layout has passed the halfway point with six back nine holes (10, 11, 12, 13, 14 and 15) and three front nine holes (2, 3 and 8) now completed and in play.
Completed in three stages, the transformation of Sun City has been gradual but dramatic. The new green complexes are bigger with and more interesting, as are the surrounds, while the natural bunkering and vast wasteland areas expose the sandy base that lies beneath.
The OCCM team have also overseen the widening of the fairways on dogleg holes, removing the trees that smothered the inside corner of any dogleg. These wider fairways incorporate more strategy into the round as you now have more choices on what playing line to take and with a variety of clubs.
A fine example of this can be found on the 330-metre par-4 13th hole, which asks two main questions as you stand on the tee …. "what club?", "what line do I take?." There are no wrong answers though as this hole can be played in a variety of ways. Bordered by sandy wasteland to the right and a gully cutting the fairway into two sections, players need to decide whether they will play long onto a tongue of fairway in the right half of the fairway, which will leave a short approach to a green that is angled diagonally back from left-to-right. The other option is to lay-up short of the gully and leave a longer, more difficult shot into the green. It's a terrific par-4 where you can make birdie as easy as carding a double bogey.
And that's what you will find with most of the new holes at Sun City … strategy, temptations to play aggressively and, above all, some really enjoyable and interesting shots.
FACT FILE
Address: St Andrews Dve, Yanchep, Western Australia.
Contact: (08) 9561 1148, (08) 9561 1352 (pro shop); www.suncitycountryclub.com.au
Designers: Bob Green and Murray Dawson (1974); Geoff Ogilvy, Mike Clayton, Mike Cocking and Ashley Mead – OCCM (ongoing).
Green fees: $40 (weekdays), $50 (weekends).
Golf Australia magazine Top-100 Courses history: Not ranked (2012); No.100 (2014); No.84 (2016).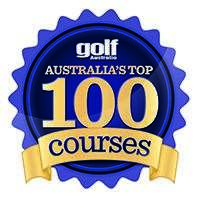 Ranking judge's comments:
"The new holes at Sun City are far superior to what had become of the original holes. The new par-3s are excellent, while the 13th is classic and memorable short par-4." – Joe Thomas (2016)
"I played at Sun City a few years ago and left thinking it was too hard for me simply because I couldn't reach the corners of the doglegs, which are just about on  every par-4 and par-5. But the new holes are more open and allows a player with my limited length an opportunity to score." – Jacqui Lee (2016)
"I remember playing Sun City nine or ten years ago and, while I was impressed with some holes, the
"I remember playing Sun City nine or ten years ago and, while I was impressed with some holes, the most memorable aspect of the round was walking among dozens of kangaroos on most holes. The changes that have been made to Sun City recently have lifted a great courses out of the ground. The emphasis on strategy and making the course playable for all golfers is clearly evident. I am keen to get back to Sun City once all the remaining new holes are finished to see how they blend in to the scheme of things. I suspect it will be seamless and Sun City's elevation to a higher ranking spot will be complete." – Brendan James (2016).
© Golf Australia. All rights reserved.