Adam Scott writes exclusively for Golf Australia about his game plan heading to the Open Championship at St Andrews this month. This is part of our 24-page preview of the championship where at least 12 Aussies will be chasing the celebrated Claret Jug.
OPEN CHAMPIONSHIP PREVIEW
ADAM SCOTT: THE DOOR IS OPEN
The 2013 Masters Champion writes about his love for the Old Course and the game plan he will need to implement to win The Open. PLUS, we look at the chances of all 12 Aussies heading for St Andrews.
HISTORY: OPEN & SHUT CASE
Dale Concannon recounts one the most unusual stories in the history of the game that unfolded at the 1876 Open Championship at St Andrews.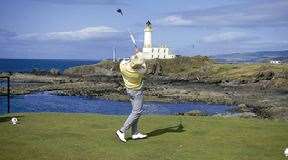 GREG NORMAN: SHARK BITES
The two-time Open champion tells why he's not going to bid the game farewell at St Andrews.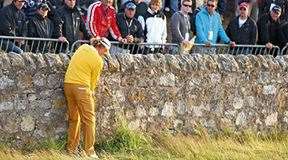 RULES BOOK: OPEN RULINGS
R&A rules expert Kevin Barker looks back at some of the rules issues from past Opens and what you can learn from them.
THE OLD COURSE: NOTHIN' LIKE A DAME
Golf's most revered venue has a habit of unearthing the best player in the world as the champion golfer of the year, but every now and then a lesser-light unlocks the old course's secrets. Steve Keipert reports.
BUBBA WATSON: MY FAVOURITE HOLE
The two-time Masters champion plumps for the closing hole at the Home of Golf as his favourite. Here's why.
FEATURES
GROWING THE GAME: GOLF'S SIM CITY
Damian Shutie heads indoors to experience X-Golf, the latest in golf simulators which is attracting a wide golf and non-golfing audience.
U.S OPEN REVIEW: SPIETH-LESS
The history books will state Jordan Spieth won his second major championship by a single stroke, but as John Huggan reports from Chambers Bay few will forget, or forgive, the USGA for the course they presented for this year's US Open.
TRAVEL & COURSES
COURSE REVIEW: MAROOCHY RIVER GOLF CLUB
Australia's newest course opened on the Sunshine Coast last month. Brendan James paid a visit to the Graham Marsh-designed layout and came away impressed.
IRISH TREATS: HORSES FOR COURSES
The Emerald Isle offers the twin Irish passions of golf and horseracing. Our correspondents Andrew and Paul Marshall play and bet on some of the best Irish turf.
AUSTRALIA'S BEST HOLES: FUN 5s
We asked some of our Australia's Top-100 Courses judging panel to cast their votes on the best par-5s in Australia, and these are some of the gems they came up with.
GOLFING GETAWAYS
This month: NSW's Sapphire Coast, Mornington Peninsula packages and a new Masters tour for 2016 unveiled. Plus, we put the Top-100 spotlight on South Australia's Victor Harbor Golf Club.
MY FAVOURITE COURSES: GREG CHALMERS
The two-time Australian Open Champion nominates his faves from Shelly Beach in NSW, to the famed Augusta National layout.
CLUB OF THE MONTH: SANCTUARY LAKES CLUB
This Greg Norman and Bob Harrison-designed layout has literally transformed some harsh landscape west of Melbourne into a sanctuary … for golfers and wildlife.
EQUIPMENT
CLUB TEST: CALLAWAY MACK DADDY PM-GRIND WEDGES
Our testers loved the look of these wedges. Checkout what our testers thought of their performance.
CLUB TEST: BRIDGESTONE J715 & J815 DRIVERS
Our testers were really impressed with these drivers, but can they add metres and accuracy to your game?
PRO SHOP
Looking at new gear including Oakley's new sunglasses, Callaway's Bertha Mini drivers and new GPS offerings from Bushnell and GolfBuddy.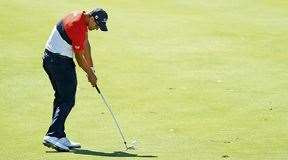 INSTRUCTION
ADAM SCOTT EXCLUSIVE: PLAY LIKE A PRO & WIN
Adam Scott and his coach Brad Malone reveal their best tips to help improve your game from tee to green.
RORY McILROY EXCLUSIVE: STEAL RORY'S MAGIC MOVE
Rory McIlroy and his life-long coach, Michael Bannon, show the key fundamental to the World No.1s swing, and it's easy enough for every golfer to copy.
BREAKING 80/90/100
CHIPPING LOW, WITH SPIN: LORIEN SCOTT
FIVE-STEP ANALYSIS: ROB RICHARDS
DEVELOP ALL YOUR SKILLS: KURT STEGBAUER
TOUR TIP: SHANE LOWRY
HOW BALL POSITION EFFECTS YOUR DRIVES
For maximum carry and less spin, hit your drives on the upswing.
TEEING OFF: BRENDAN JAMES
INSIDE THE ROPES: MIKE CLAYTON
AROUND THE TRAPS
HUGGAN'S ALLEY: JOHH HUGGAN
IN MY OPINION: GEOFF OGILVY
THE WANDERING GOLFER: BRENDAN MOLONEY
SUBSCRIPTION OFFER: WIN A TRIP FOR TWO TO THE 2015 FIJI INTERNATIONAL, WORTH $6,000
WINNER'S CIRCLE: STEVEN BOWDITCH
© Golf Australia. All rights reserved.